Montana Tech Announces Vice Chancellor Finalists
12/29/2020
Montana Technological University announced the four finalists for its next Vice Chancellor for Research and Dean of the Graduate School. Selected through a national search, the candidates will visit virtually or on campus between January 19-29, 2021.

The finalists, listed by public presentation dates, are:

January 19, 2021 - Karen Hedin Ph.D., Professor of Immunology, Mayo Clinic College of Medicine and Science

January 20, 2021 - Lee Kats Ph.D., Vice Provost, Pepperdine University

January 26, 2021 - William J. Ehmann, Ph.D., most recently Provost and Vice President for Academic Affairs at Hartwick College

January 29, 2021 - Christopher Hill, Ph.D., Program Director in the Division of Graduate Education, National Science Foundation (NSF); and Professor in the Departments of Geosciences and Anthropology, Boise State University

The candidates are: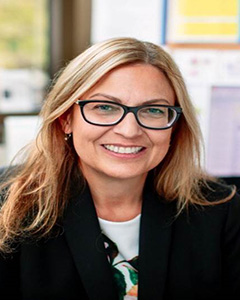 Karen Hedin, Ph.D.
Dr. Karen Hedin is Professor of Immunology at the Mayo Clinic College of Medicine and Science. Dr. Hedin earned her Ph.D. in Biochemistry from the University of Washington. She completed postdoctoral fellowships in Pharmacology and Immunology before joining the Mayo Clinic faculty in 1999. Dr. Hedin's research focused on the CXCR4 chemokine receptor in the immune system and cancer. Major discoveries from her lab include cytokine production mechanisms, receptor trafficking, bone marrow factors in myeloid leukemia, and drug and regenerative chimeric antigen receptor adoptive T cell therapies for cancer. Dr. Hedin has long been passionate about education. She trained undergraduate, graduate, and others in her lab and taught coursework in immunology, pharmacology, cancer biology, signal transduction, and scientific writing. For over ten years, Dr. Hedin was Co-Director of Mayo Clinic's education programs for minority students. She also served five years as the Graduate Program Director of the Immunology Ph.D. program and five years as the Associate Director of Education for the Mayo Clinic Center for Regenerative Medicine during which she designed and initiated a new Ph.D. program in Regenerative Sciences. Dr. Hedin is frequently invited to review federal research grants, fellowships, and education programs for the National Institutes of Health.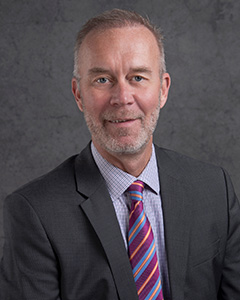 Lee Kats, Ph.D.
Dr. Lee Kats serves as Vice Provost at Pepperdine University. He received his B.A. from Calvin College in Michigan and a Ph.D. in biology from the University of Kentucky. From 2001 until 2011, he served as Associate Dean for Research at Pepperdine University and since 2011, he has served as Vice Provost.

In 2000, Dr. Kats was named the Frank R. Seaver Chair in Natural Science at Pepperdine University. For over 25 years, he and his students have studied the conservation biology of local amphibians. He also conducts research and teaches in Costa Rica and Argentina. His newest project involves working with colleagues in Argentina on the plight of endangered amphibians in Patagonia. He has served on the thesis and dissertation committees of numerous graduate students from four different universities.

As Vice Provost, Dr. Kats oversees Pepperdine's information technology department, the office of institutional effectiveness and assessment, and research and sponsored programs. Dr. Kats also directs internal university programs to support faculty and student research. Dr. Kats co-leads the task force that is developing the university's new strategic planning process.

For over a decade, he has served on the editorial boards of two scientific journals, Conservation Biology and Hydrobiologia, serves on the governing boards of two local conservation organizations and serves on the scientific research board for the Aquarium of the Pacific.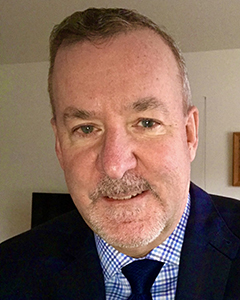 William J. Ehmann, Ph.D.
Dr. William J. Ehmann has led online and face-to-face graduate program development and externally sponsored research at four institutions, including focus areas in STEM, health, and business fields. Most recently, he served as Provost and Vice President for Academic Affairs at Hartwick College (N.Y.). Dr. Ehmann earned a B.S. in Earth Sciences (mineralogy) from the University of Notre Dame, completing summer field camp in the Tobacco Root Mountains near Cardwell, MT, before earning a master's degree in Geological Sciences from Brown University using remote sensing technology. After performing mineral resource assessments for the U.S. Geological Survey, including areas in Nevada and Montana, he returned to graduate school for a Ph.D. in Biology-Ecology from Utah State University. Dr. Ehmann's research-tested theories of organization at different spatial scales in nature are foundational to restoration ecology. His academic career has included founding several programs in environmental science and policy, the leadership of successful undergraduate and graduate enrollment initiatives, collaborating with tribal governments to assure stakeholder input for a Superfund cleanup, and serving as P.I. for >$10M of Title V and NSF grants supporting Hispanic graduate students and faculty development. At Marymount University (V.A.), he contributed to the design and launch of a first-to-market doctoral program in cybersecurity in the Ballston Technology Corridor near the Pentagon.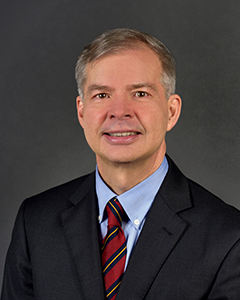 Christopher Hill, Ph.D.
Dr. Christopher Hill is a Program Director in the Division of Graduate Education at the National Science Foundation (NSF), and a Professor in the Departments of Geosciences and Anthropology at Boise State University (BSU). As Acting Dean (2016) and Associate Dean (2012-2016) for the BSU Graduate College, he was responsible for overseeing more than 100 graduate programs. Hill earned a Ph.D. at Southern Methodist University's Institute for the Study of Earth and Man and graduated from the University of Minnesota-Duluth with a bachelor's degree in Interdisciplinary Studies: Geology, Archaeology, and Anthropology. He was a Visiting Assistant Professor at Tulane University and Associate Curator of Geology and Biology at Montana State University.

A Fellow of the Geological Society of America, Hill served on the Editorial Board for the journal Geology. He is a member of the National Science and Technology Convergence Interagency Working Group for a subcommittee of the White House Office of Science and Technology Policy. He is on the Executive Committee for the American Quaternary Association and the U.S. National Committee for Quaternary Research (National Academy of Sciences). In 2019, he received the NSF Special Act Award for contributions reflecting NSF's core values of learning, collaboration, and public service.
To view the candidates CVs, please visit https://mtech.edu/vcrd/.