Campus Life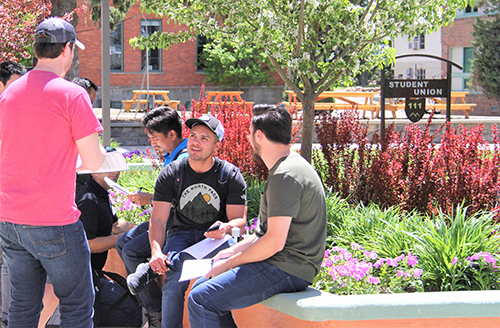 The campus life office is here to enhance your overall experience at Montana Technological University.  During the school year, we offer so many activities not only in the residence halls, but also for the entire campus community.  We offer thousands of different activities each year.  You may sit back and enjoy some free popcorn and a movie during our weekly movie night, laugh out loud with live comedians, try out your green thumb with succulent planting, or take advantage of pizza and bowling – all on us!  We want our students to balance the rigor of college studies with taking the time to interact with your classmates and have some fun.
The campus life office is located in the center of the SUB.  It's very convenient for our students to stop by and see what we are offering each week!  The campus life staff also oversees the campus rental program, the residence hall staff, and the registered campus clubs and organizations.  Come see us to learn move and take advantage of what we have in store for you!
If you need ideas for activities during your free time, visit our What To Do page.