Research Program Management - CAMP
CAMP's capability and experience in Research Program Management has led to Montana Tech faculty winning and maintaining competitive research and development proposals. CAMP supports the research as it is carried out by providing trained personnel and advanced instrumentation, effectively managing large, multiple project research programs while maintaining schedules, milestones and deliverables. Visit our Research page to learn more.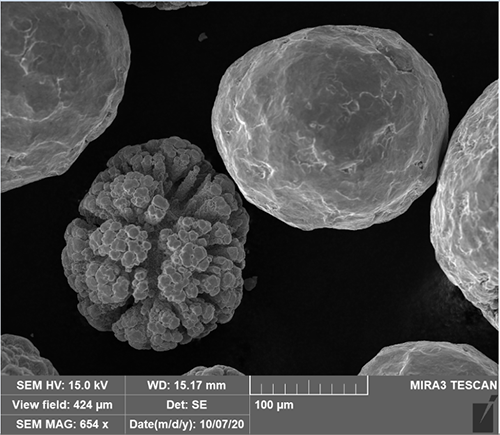 Nickel Powder
Scanning electron microscope photo of nickel powder, magnified 654 times. The powder was used in an Army Research Laboratory (ARL) sponsored project.