Unmanned Aerial Systems (UAS) Development and Analytics, Undergraduate Certificate
Why Study Unmanned Aerial Systems Development and Analytics? 
The undergraduate certificate in UAS Development and Analytics goes beyond the basic skills required to pilot a drone. You'll learn how to incorporate data collected from the drones into research. You'll develop a balanced UAS skillset based on thorough knowledge of hardware and components, sensors and data interpretation, and advanced applications software. 
Montana's First Unmanned Aerial System Training and Research Area 
In 2018, a memorandum of understanding (MOU) was developed between Butte-Silver Bow City and County,  the Montana Bureau of Mines and Geology, and Montana Tech to create a UAV training and research area that encompasses the Montana Tech campus and BSB's Big Butte Open Space Park. The objective of developing this research area was to provide BSB and MBMG staff, and Montana Tech researchers and students, with a safe, undeveloped location to conduct supervised training and research using unmanned aerial systems.  
Interdisciplinary Approach
Researchers at MBMG and Montana Tech have been developing custom UAS sensors for mineral exploration, precision mapping, hazardous gas detection, underground mapping, unexploded ordnance detection, and natural hazard detection (subsidence, faults, landslides, etc.), as well as specialized software for collision avoidance, object detection, and real-time mapping. Drone research at Montana Tech is currently led by Professors Mary MacLaughlin in Geological Engineering, Xiaobing Zhou in Geophysics, Raja Nagisetty in Environmental Engineering, Robert Pal in Biological Sciences and Director of Restoration, and Bryce Hill in Electric Engineering along with Jeremy Crowley with the Montana Bureau of Mines and Geology. 
World Class Research Opportunities
Montana Tech UAS students are directly involved in research activities through independent projects or by assisting faculty in important research projects. Students learn to conduct UAS work in an environment that encourages close student-faculty interaction and take advantage of research and education opportunities.  
Award-Winning Faculty 

 
Be mentored by our award-winning faculty. Our professor are actively involved in a wide range of research projects, and will help you craft a plan of study tailored to fit your interests and field.  
Spectacular Location 

 
Montana Tech's location in Butte offers you numerous recreational opportunities, such as hiking and fishing. Butte is centrally located in Montana, giving you access to internships in Bozeman, Helena, and Missoula. 
Financial Aid Note 
As a Certificate, Montana Tech does not offer federal financial aid for this program.  Some students seeking a degree that is eligible for financial aid may qualify for assistance and should contact Financial Aid at (406) 496-4223 or financialaid@mtech.edu for more information.   



Program Objectives and Outcomes
What are Unmanned Aerial Systems?
Unmanned Aerial Systems are air vehicles piloted remotely. Some unmanned aerial systems are also autonomous and fly via pre-programmed flight. The uses of unmanned aerial systems are vast. They range from digital photography and videography to surveillance for law enforcement to inspection of pipelines or wildfires to collection of data for scientific purposes. Operation of Unmanned Aerial Systems is an open-ended skill that can be applied in a number of disciplines and careers.  
What Kinds of Jobs Do Unmanned Aerial Systems Students Get?
There is high demand for unmanned aerial systems operators. The demand for drone pilots is expected to increase by 51.1 percent over the next five years, according to Research and Markets.
Explore Classes in Unmanned Aerial Systems
This 15-credit program will prepare you to become a FAA Part 107 Certified drone pilot. You'll also have courses in photogrammetric modeling, geographic information systems and remote sensing.
Learn More About Unmanned Aerial Systems
Faculty & Staff
Meet faculty, explore our research expertise, and more.
Mines and Engineering
Explore other programs in the School of Mines and Engineering.
Catalog Details
Get semester-by-semester info about Unmanned Aerial Systems courses.
Related Programs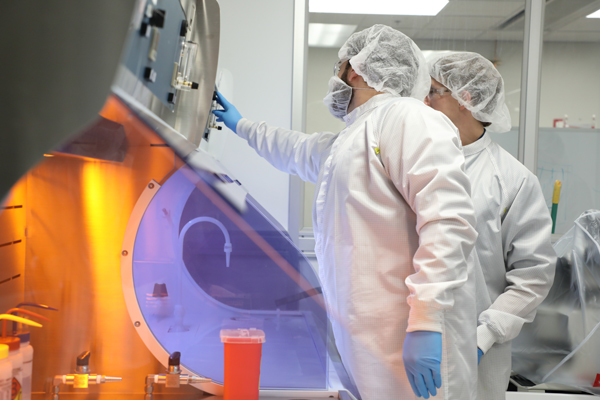 Mechanical Engineering
Build in-demand expertise in computing concepts, hardware, software, networking, and artificial intelligence.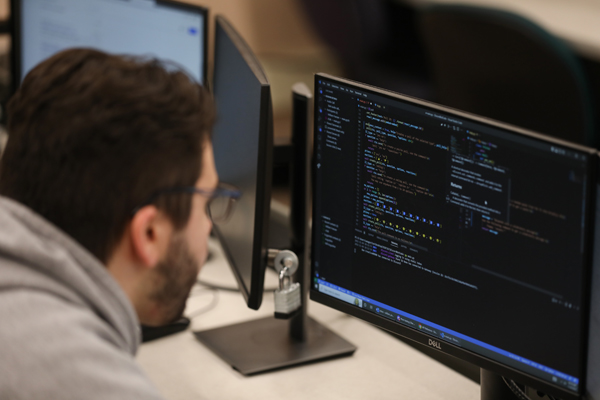 Computer Science
Build in-demand expertise in computing concepts, hardware, software, networking, and artificial intelligence.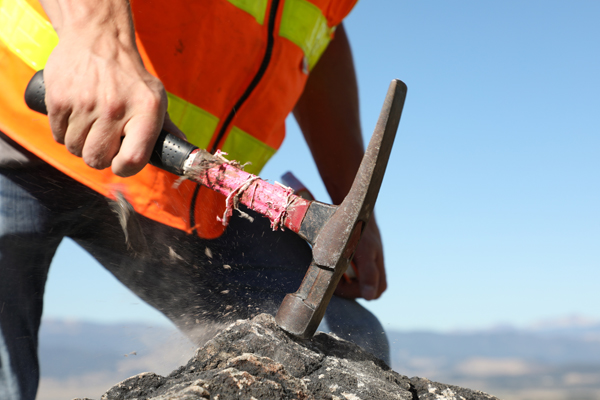 Geological Engineering
Coursework in field geology, sedimentology, mapping, surface modeling & volumetrics, mineralogy and more.
Connect with us.
We can answer your questions and help you get started.
Dr. Glenn Shaw
Professor and Department Head
gshaw@mtech.edu
(406) 496-4809