12th Annual Techxpo Design Showcase - April 27, 2023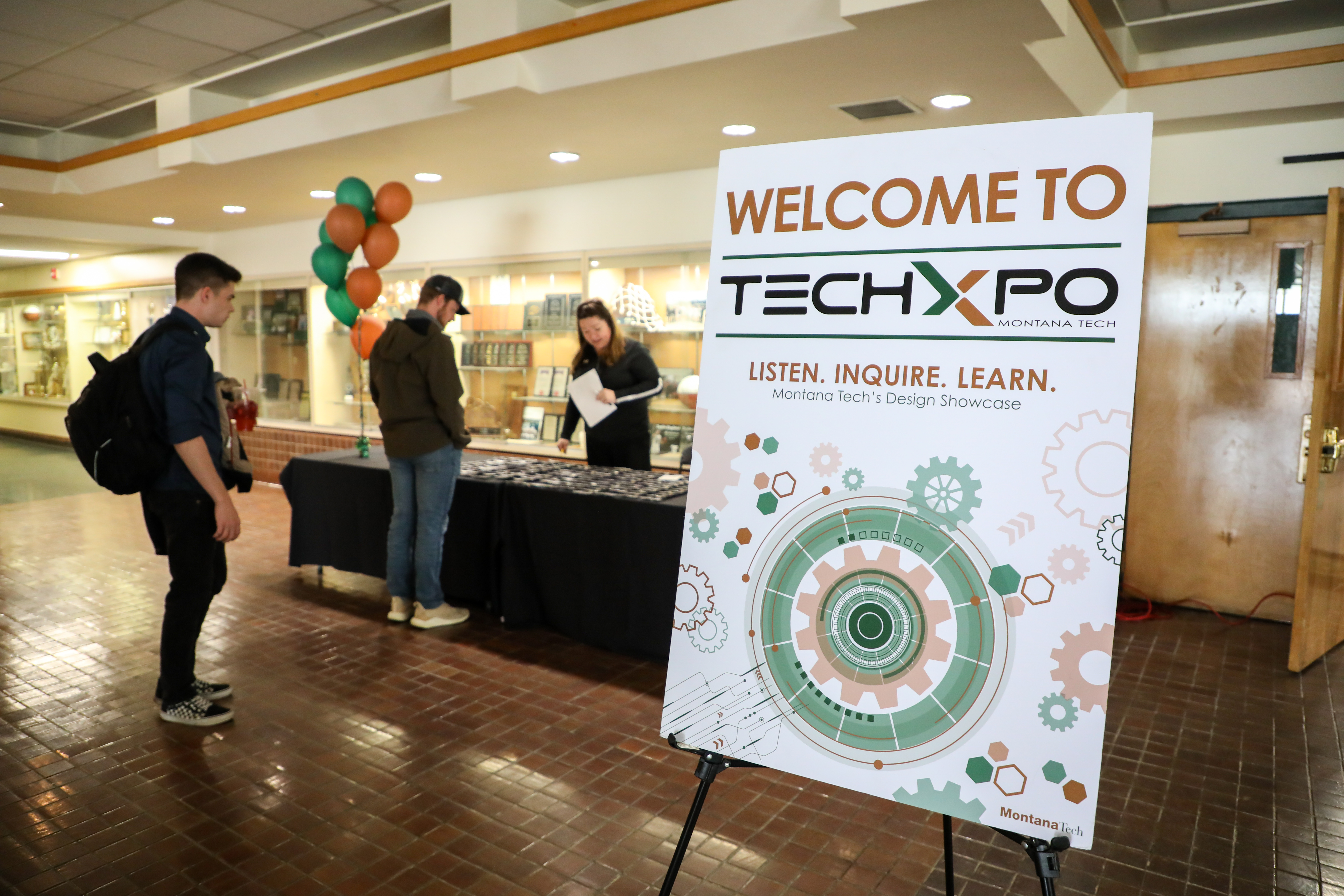 Techxpo is an annual, campus-wide event aimed at showcasing the many exciting research and design projects developed by Montana Tech's students. A panel of industry professionals judges the students' projects, and the top project in each degree area is awarded a cash prize. A cash prize is also awarded to the Best in Show. This event is free and open to the community, as well as industry partners, alumni, and local area high school and middle school students. Techxpo is a great opportunity for Montana Tech's students to display their tremendous accomplishments and talents but also a way to promote math and science education to visiting students.
Connect with us!
We can answer your questions and help you get started.
Susie Anderson
406-496-4311
SUanderson@mtech.edu