Interdisciplinary Arts and Sciences, B.S.
The IAS Core curriculum stresses oral and written communication, quantitative and scientific analysis, ethical problem solving, and critical thinking, whereas the IAS Concentration allows students to ask and answer questions from multiple perspectives.
Why study Interdisciplinary Arts and Sciences at Montana Tech?
At Montana Tech, students often collaborate with faculty on research projects in areas such as archeological and medical research, online social interactions and genetic influences to behavior. Recent graduates work in fields as exciting and varied as addiction counseling to career placement organizations and state government positions. An IAS degree gives students a well-rounded and marketable education.
Foundations of the Humanities and Social Sciences
Students interested in the field of Interdisciplinary Arts and Sciences, may spend the first two years at Montana Tech in preparation for transfer to specific degree programs at other institutions. Advisors in the College of Letters, Sciences, and Professional Studies will assist the student in planning a program to meet student objectives and satisfy transfer requirements. Contact the Interdisciplinary Arts and Sciences department at 406-496-4275 for assistance.
General Studies, Bachelor of Applied Science (B.A.S.)
The Bachelor of Applied Science (BAS) degree at Montana Tech is designed for individuals who have completed an Associate of Applied Science (AAS) degree and want to pursue additional education to strengthen their planned or previous training and improve career advancement opportunities. The students pursuing a General Studies BAS build a tailored degree plan that suits their specific academic and professional goals.
Commitment to Inclusion
The Faculty of the Interdisciplinary Arts and Sciences Department stand united for the ideals of diversity, acceptance, and inclusion at our university. We welcome all students to learn to the best of their abilities on our campus in an environment free from racism, sexism, bigotry, harassment, and oppression. We uphold these ideals ourselves, and strongly encourage our colleagues across the university both to uphold these ideals, and to teach them when appropriate to our students as a way to move human society forward.
What Can You Do With Your Degree?
The Interdisciplinary Arts and Sciences (IAS) program allows students to connect the values and ideals of the Humanities and the Arts with a deep understanding of the Sciences and Engineering. It is the only B.S. degree in the arts and sciences in the state and one of a few in the nation.
What Kinds of Jobs do Interdisciplinary Arts and Sciences Majors Get?
A bachelor's degree in Interdisciplinary Arts and Sciences will prepare you for a career in every industry including government, advertising, healthcare, consultancy, social work, journalism, and more. Graduates also use their degree in IAS to prepare for graduate school in areas such as business, education, law, history, and psychology.

14:1
Student to Faculty Ratio
Complete Core Courses – Competencies in the following areas:
Written Communication
Speech and Interpersonal Communication
Literature and The Arts
History
Human Sciences
Philosophical and Political Thinking
Quantitative Reasoning
Foundations of Science
Complete a Multidisciplinary Concentration by Choosing a Designed Path in:
Professional and Technical Communication
The Politics of Representation
Interpreting Humanity
Business, Government, and Professional Communication
Human BioCultural Evolution
Energy Development and the Use of the Natural Environment
-or-
Combine two or more Montana Tech Minors or Certificates including (but not limited to):
Biology
Business Administration
Chemistry
Data Science
Mathematics
Network Technology
Occupational Safety and Health
Statistics
Health Information Technology
Professional Landman
Environmental Restoration
-or-
Work with your faculty advisor to design your own concentration
Participate in a Capstone Experience by choosing either:
An undergraduate research experience (often for students interested in continuing to graduate or professional school)
-or-
A professional internship (often for students planning to engage the workforce immediately after graduation)
Learn More about Interdisciplinary Arts and Sciences
Letters and Sciences
Find other programs in the College of Letters, Sciences, and Professional Studies.
Catalog Details
Get semester by semester information about our IAS courses.
Related Programs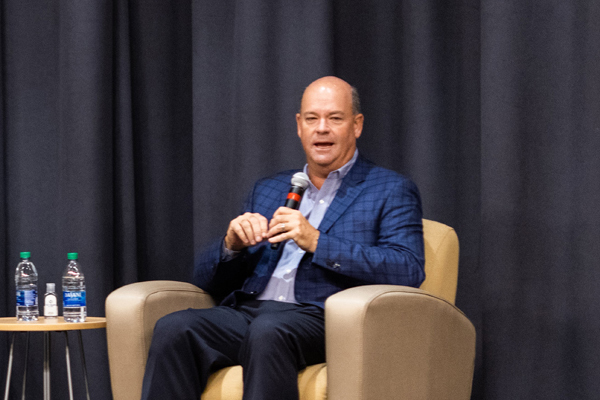 Business
Prepare for the dynamic global business environment through a business degree at Montana Tech.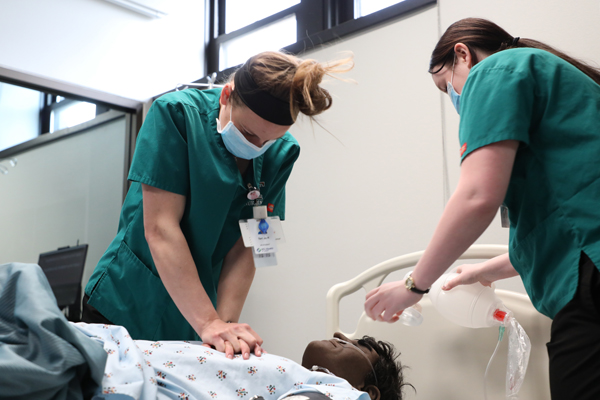 Nursing
Earn your Bachelor of Science in Nursing degree from our award-winning Sherry Lesar School of Nursing.
Connect with us.
We can answer your questions and help you get started.
Scott Risser
Professor, Department Head
Main 102
406-496-4845