Earn your Bachelor of Science in Nursing degree from our award-winning Sherry Lesar School of Nursing.
Why Study Nursing at Montana Tech?
Our nursing school boasts accolades such as Top BSN Nursing School in Montana as well as the Top RN to BSN Program in Montana.
The Sherry Lesar School of Nursing at Montana Tech is a CCNE accredited program ensuring that courses have the right content, instructors are using appropriate teaching methods, and schools are meeting the needs of nursing students.
After successful completion of the requirements for the Bachelor of Science in Nursing program, students must pass the National Council Licensure Examination (NCLEX-RN) before entering the workforce as an RN.  Montana Tech has determined that the Nursing program meets the educational requirements necessary for the student to seek licensure/certification in the state of Montana.  Montana Tech has not made a determination that its curriculum meets the state educational requirements for licensure or certification in any other state. 
High Achieving Montana High School Students
10 students will be selected for direct admission to the clinical portion of the Montana Tech nursing school.
Eligibility to apply will be based on achieving a high school GPA of 3.5 or ACT composite score of 23 

or SAT score of 1200.

Test scores are preferred but not required.
Nursing Scholars' Edge Program - Nursing Scholar's Edge Program Fall 2024 Applications will be available September 6, 2023 and due January 19, 2024.
Excellent Facilities
The Lesar Family Nursing Simulation Center opened in May 2022. This facility is approximately 5,000 square feet and offers four simulation suites with the ability to flex space to hospital, home or office settings, debriefing rooms, and telehealth rooms. In addition, the center includes a nurse's station and medication room for student simulated learning experiences.
Hands-On Learning
Students have the opportunity to complete close to 1,000 clinical hours throughout the program. These hours are fulfilled through participation in skills and simulation labs and clinical experiences at area hospitals and clinical settings across Southwest Montana.
Nursing students are always learning to prepare themselves for their careers after graduation. Students use the GERonTologic (GERT) age simulation suit to experience the impairments of older persons.
Spectacular Location
Beyond having access to nursing simulation labs, clinical sites and job opportunities, Montana Tech's location in Butte, Montana, provides you with endless outdoor opportunities, including hiking, biking, skiing, and fishing. Historic Butte also offers a vibrant art scene, with galleries, music venues, festivals, and theaters.
Study Nursing and Have Fun, Too
Expand your nursing education by getting involved in student activities and clubs right on the Montana Tech campus. Our nursing students have the opportunity to hike hundreds of miles of maintained trails, including the Continental Divide Trail, or go mountain biking, fly-fishing, or backcountry and cross country skiing — all just minutes from campus.
Prepare for Your Next
From engaged nursing faculty to outstanding Career Services, Montana Tech has the resources, support, and connections you need for a successful nursing future. The nursing degree program boasts close to 100% placement rate over the past 10 years.
Apply to Montana Tech NowGet More Info
Spring 2024 applications will be available on November 1st. If you have any additional questions please contact nursing@mtech.edu.

Top BSN Program in Montana

What is the B.S. in Nursing?
Welcoming its first cohort in 2015, Montana Tech's BSN was the first new four-year program to be granted state approval in 78 years. The B.S. in nursing.
What Kind of Jobs do Nurses Get?
Nurses provide care for patients in a variety of settings: hospitals, physician's offices, emergency rooms, palliative care and long-term care facilities. A BSN can also lead to a career as a school nurse or case manager. The BSN is a prerequisite for many advanced nursing degrees for careers such as nurse practitioner, certified registered nurse anesthetist, or nursing educator.

$77,600
Median Salary for Registered Nurses, 2021

11%
Employment growth for registered nurses through 2030

100%
Career Outcome Most Years
Studying nursing at Montana Tech has been the most wonderful and challenging experience of my life. It's evident that every nursing professor is actively present in helping their students accomplish the ultimate goal of becoming a nurse, while also pushing us to be the best future nurses we can possibly be. I am confident in my abilities to secure the nursing job of my dreams after graduation, all thanks to Montana Tech and it's prestigious nursing program and staff. I will forever cherish my time spent as a Nursing Student.

Melissa Oldaker
The Nursing program at Montana Tech has done a fantastic job at preparing me for my career as a nurse. From the moment I stepped on campus, the staff has been nothing but supportive and has gone out of their way to make sure that I succeed. Covid was difficult for many, but during this time, the nursing program did everything in its power to continue our education and pursue resources to make sure we never missed a step in our schooling. I will forever be thankful for that.

Derrick Dauenhauer
I am a proud Montana Tech Nursing graduate. The support among classmates and faculty is unmatched. The education and resources provided facilitate transition to practice. Professors present the diversity of career choices and education opportunities. I am grateful for the knowledge I gained, mentors I found and friendships I made while a student Montana Tech.

Jami Nooney

BSN, RN
Explore Classes for the Nursing Degree
Supplement traditional nursing coursework with state-of-the-art labs through this undergraduate nursing program.
Learn More about Nursing at Montana Tech
FAQs
See our most commonly asked questions about the Nursing program at Montana Tech.
Related Programs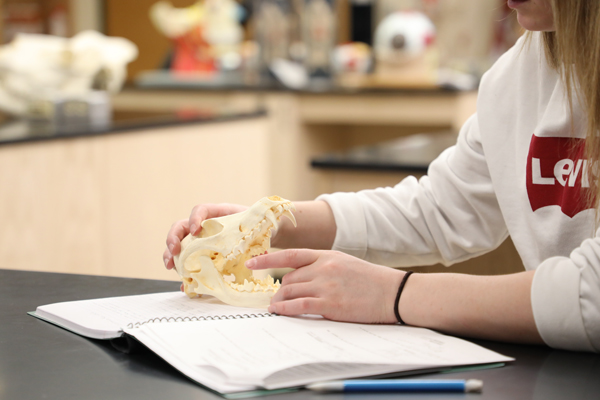 Biological Sciences
Gain knowledge in biology including evolution, ecology, genetics, and cellular and molecular biology.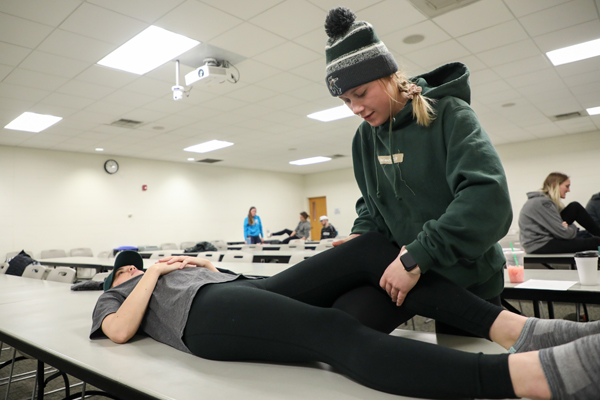 Exercise & Health Science
The science-based curriculum emphasizes health, wellness, exercise physiology, and occupational health and safety.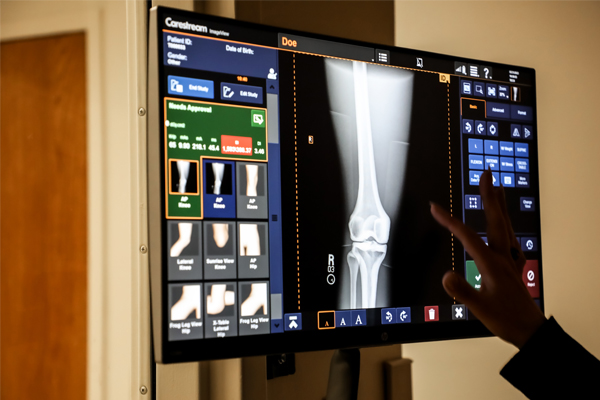 Radiologic Technology
Create patient images and help doctors diagnose and treat diseases and injuries.
Connect with us.
We can answer your questions and help you get started.