Vivian, Bullock, Vincent to receive Montana Technological University's Distinguished Alumni Awards
Three outstanding alumni will be recognized during Homecoming Week as Distinguished Alumni of Montana Technological University. The awards are conferred by the Montana Tech Alumni Association.
"These three individuals are the true definition of what it means to be an Oredigger," Director of Alumni Engagement Sean Ryan said. "As Montana Tech alumni they have each made tremendous impacts in their professional fields and in their communities all while proudly representing Montana Technological University." 
Over the past 123 years. Montana Tech alumni have used their connections and opportunities to help change the world. This year's honorees have been influential in the fields of energy and environmental engineering. They include Tom Vivian (Petroleum Engineering, B.S., 1982, Project Engineering and Management, 2003), Dr. Robin Bullock (Environmental Engineering, B.S., 1984, M.S. 1991), and Josh Vincent (Environmental Engineering, B.S., 1997).
"The Distinguished Alumni Award recognizes those who have had outstanding success in their career while also bringing recognition and distinction to themselves as well as their alma mater," Chancellor Les Cook said. "These individuals have done all of this and more. I am incredibly proud of Tom, Robin and Josh for all they have accomplished and the contributions they continue to provide to Montana Tech."
Tom Vivian is a Butte native. He is retired director of gas transmission and storage for NorthWestern Energy. Vivian is proud of his 41-year career.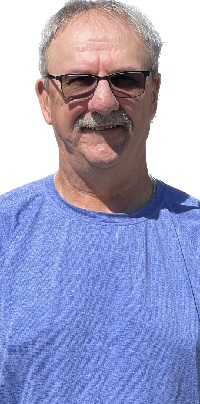 "I knew I wanted to be an engineer, and after talking with counselors at Montana Tech chose to enter the Petroleum Engineering curriculum because the energy industry is a huge contributor to society," Vivian said. "Affordable energy is critical to our economy and success as a nation."
Vivian's work was exciting, fun and rewarding. He made a number of lifelong friends through his time at Montana Tech and in industry.
"I worked with people all over Montana as well as in the northwest region and Alberta and Saskatchewan," Vivian said. "Many of the folks I worked with were much more than colleagues, they truly are my best friends."
Vivian said receiving the Distinguished Alumni Award is a tremendous honor.
"I believe that Montana Tech is an incredible place to learn and have worked with many successful Montana Tech graduates during my career," Vivian said. "To be named a 'distinguished alumni' after seeing the accomplishments of other Tech graduates is very humbling."
Dr. Robin Bullock has served on the faculty of Montana Tech for two years. She's an associate professor in environmental engineering, and interim Director for the Center for Environmental Remediation and Assessment. "When I was looking for colleges, I knew that I wanted to go into environmental engineering.  At that time, there were only three colleges in the US which had this degree, and I am very fortunate to have received the education and careers that Montana Tech set me up for," Bullock said.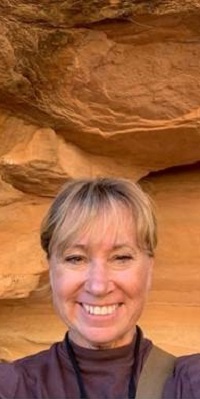 She earned her doctorate in Environmental Engineering from the University of Alaska- Fairbanks in 2021. Prior to joining the faculty at Montana Tech, Bullock served on the faculty of the Colorado School of Mines, where she was named to Outstanding Faculty by the undergraduate students. After Bullock's daughter graduated from the Colorado School of Mines, Bullock headed back to Montana.
"I thought it would be great to come home and return to where I began my college career as a first-generation student," Bullock said.
Dr. Bullock spent 30 years working in industry before embarking on a teaching career. Over the course of her career, Bullock worked in the pulp and paper industry and developed a water treatment project that was patented. She then became manager for Atlantic Richfield's mining operations across the US, Global Director of onshore oil and gas, manufacturing and mining decommissioning for BP and Vice President for Talisman Energy based in Canada. She also spent two years responding to the Deepwater Horizon oil spill. "It was definitely the most challenging position that I have taken on," Bullock said.
Bullock said she's been grateful for the opportunity to work with diverse groups of individuals and stakeholders who she calls her friends. She enjoys working with the next generation of engineers and is always excited when they see new possibilities and have passion for their future careers.
"I greatly appreciate the work ethic, experience and can-do attitude which has been a hallmark of Montana Tech," Bullock said. "I am also thankful for Tech introducing me to my husband Bill, who I met in my environmental engineering courses. I am very honored to receive this award and thank the Foundation and alumni, as well as students and my family for their support."
Josh Vincent is president and co-founder of Water & Environmental Technologies, Inc.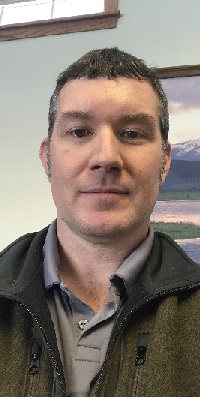 "Growing up in Butte, I always knew about Montana Tech but didn't really understand what it offered," Vincent said. "My older brother Matt attended school there and seemed to like it, so it seemed like a good fit for me. The Environmental Engineering Department was appealing because it offered me a chance to help clean up my hometown and spend time outdoors, which is where I spent every free moment growing up."
Vincent graduated with honors and worked his way through college with various jobs at the Physical Plant, Computer Center, and HPER. He also worked with his dad at Vincent Masonry. Vincent was a captain on Coach Bob Green's 1996 team that won the Frontier Conference and played for the National Championship.
"But without a doubt, my biggest accomplishment at Montana Tech was convincing my lovely wife Janelle (also a Montana Tech graduate) to marry me," Vincent said.
Vincent and two fellow Montana Tech graduates founded Water & Environmental Technologies (WET) in 2000. The company has grown from a small niche firm into a 120-employee, full-service environmental and civil engineering enterprise, with offices in Butte, Anaconda, Bozeman, Great Falls, Kalispell, and Sheridan, Wyoming. The company is 100% employee-owned.
"I have worked on a variety of engineering and environmental projects throughout my career," Vincent said. "Major projects I am proud of are helping develop and implement stormwater infrastructure, training, and regulatory solutions across Montana. Our firm has also been a key player in driving Superfund cleanup projects in both Butte and Anaconda. 
Vincent also serves as a board member for Glacier Bank. He has served as president of the Environmental Engineering Industrial Advisory Board, president of the Digger Athletic Association, and finance chair of the Montana Tech Foundation Board of Directors.
"I am deeply honored and humbled to be named a Distinguished Alumni at Montana Tech," Vincent said. "I grew up a blue-collar son of a bricklayer and a nurse in Butte, Montana, and attending Montana Tech seemed like the next step in the life of a Butte kid. What I didn't realize until I was older was that a degree from Montana Tech gave me the keys to a million opportunities that I didn't know were possible. I was equipped with a great education and passion to make a difference in my community, which just happened to be the center of the largest Superfund site in the lower 48 states. I have been blessed to help found and grow a company that is invested in the long-term environmental health and stability of its communities, and employs a lot of Montana kids that want to stay in Montana."
The awards will be presented in a ceremony at the Butte Country Club at 6 p.m. on September 15th.