Precision Machining, A.A.S. and Precision Machining, C.A.S.
Train for a career as a machinist with talented instructors and industry-leading tools.
Why Study Precision Machining at Highlands College of Montana Tech?
You'll develop outstanding problem-solving skills to better prepare you for a high-demand field. There are two paths to a profession – a two-semester immediate program and a two-year complete program for a more advanced entry.
Two options for Career Readiness
Our academic programs in Precision Machining Technology offer you two flexible levels of training experience to prepare you for many types of employment in the precision manufacturing industry:
Our Machining Technology Associate of Applied Science (A.A.S.) offers you a broad training experience where you'll develop the complete skillset required for all levels of employment in this highly technical and demanding field.
Our Machining Technology Certificate Program (C.A.S.) prepares you for a range of entry level positions in the field by completing the required credits in just two semesters so you can enter the workforce in the shortest time possible.
How are the C.A.S. and A.A.S Different?
This full two-year program is the most complete training you can have so that you may enter the field at the highest level possible. You'll have opportunities to operate a variety of machine tools and computer numerical control (CNC) machines, read and analyze engineering drawings, and use precision measuring and inspection instruments.
Among the opportunities you'll have in this rigorous program: produce a part that meets specifications utilizing the appropriate instruments to ensure quality control; learn and apply a wide range of occupational health and safety standards; and integrate all learning experiences gained from general education courses to the practice of the precision manufacturing machine tool trade.
Graduates of the Precision Machining A.A.S. Program are employed as general machinists, CNC machinists, tool and die makers, process quality control technicians, quality control inspectors, machine assemblers, machine tool designers, CNC programmers or field service representatives.
Students wishing to enter the workforce sooner may exit the program after one year with a Certificate of Applied Science (CAS) in machining technology, which consists of 33 credits of coursework. The CAS in machining technology will provide students the opportunity to learn the important aspects of the science and art of machining.
State-of-the-Art Labs
You will benefit by working in our new computer-automated manufacturing (CAM) lab, which uses industry-leading Mastercam software to program the CNC equipment.
What is Precision Machining?
Precision machinists take pieces of metal and carefully craft it into the desired shape. Surgical instruments, aerospace components and solar and wind components are just a few of the items made by precision machinists.
What Kinds of Jobs Do Precisions Machinists Get?
Precision machinists are hired by aerospace and computer companies, job shops, tool and die making companies, CNC companies, automotive repair shops and mining companies. They are employed as machinists, CNC machinists, tool and die makers, process quality control technicians, quality control inspectors, machine assemblers, machine tool designers, CNC programmers or field service representatives.

$47,940
Medial annual salary for machinists, 2021

44,100
Projected annual job openings for machinists through 2031

407,700
Total Number of U.S. Machining Jobs, 2021
Explore Classes in Precision Machining
You'll learn to operate conventional and computer numerical control equipment, precision measuring tools, and advanced machining operations performed on CNC machines. You'll produce advanced programs using Mastercam. Our talented instructors provide personal instruction with industry-leading tools and equipment in skills-relevant facilities.
Learn More About Precision Machining
Related Programs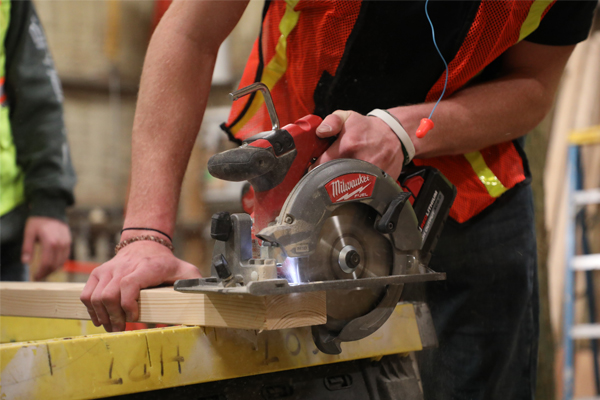 Construction Tech
Prepare for a construction industry career through rigorous college course work and projects.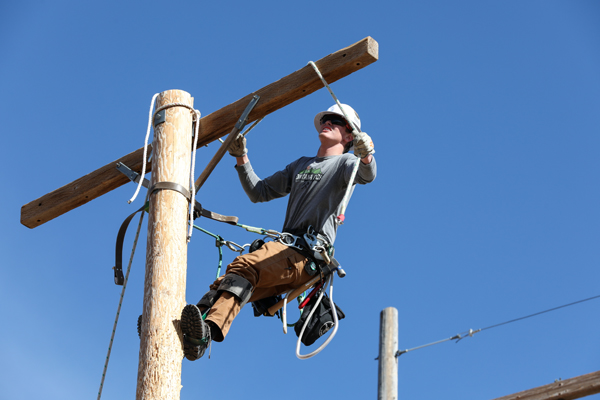 Pre-Apprentice Line
Prepare for groundman and apprentice positions within the line trade.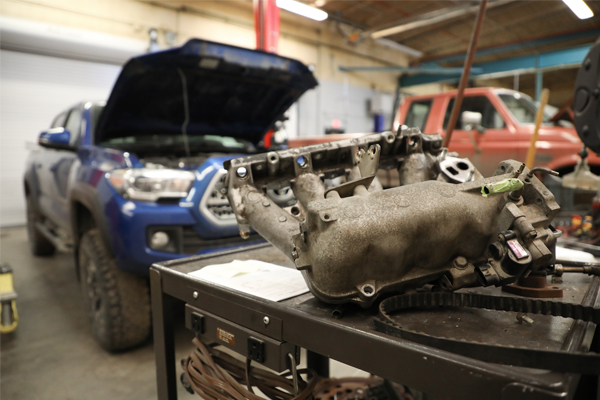 Automotive Tech
You'll learn how to inspect, maintain, and repair vehicles with engines, including electric vehicles.
Connect with us.
We can answer your questions and help you get started.
Jeffrey John
jjeffrey@mtech.edu