Civil Engineering Technology, A.A.S.
Our Civil Engineering Technology program gives you the skills and education to assist professional engineers in nearly every type of infrastructure project imaginable.
Why Study Civil Engineering Technology at Highlands College of Montana Tech?
Our graduates are currently working to improve transportation, utilities, and water supplies, and find and implement the right environmental solutions. The program offers you a strong math and science foundation reinforced with communication, computers, and area-focused electives. You'll benefit from hands-on training with significant industry-like experience. And upon graduation you'll be offered certification opportunities for a range of professions.
A fascination with the natural world attracts students to the technical sciences, and an aptitude for tools, materials, and the built environment helps them succeed in Civil Engineering Technology. Job sites range from airports to mines to construction projects and reclamation sites. The CET graduate can be digging holes one day and flying drones the next. If you enjoy fresh air, challenging projects, and emerging technology, CET might be a good fit for you.
The "civil" part of Civil Engineering Technology refers to the people who benefit from our work. Our services improve living standards and bring us closer to harmony.
Can you make a difference with a 2-year technology degree? Absolutely yes!
Career Ready
Civil Engineering Technology is an excellent way for you to receive concentrated engineering training in just two years and be ready to enter the workforce as an engineering technician, land survey technician, field engineer, construction inspector, materials lab technician, or civil drafter.
Earn Industry Certifications
Highlands College CET students are offered certification opportunities for:
ACI Concrete Field Testing Technician - Grade 1
Nuclear Densometers
NCEES Fundamentals of Land Surveying exam
Industry Connections
Our graduates are hired by a number of companies including Montana Department of Transportation, NorthWestern Energy, Pioneer Technical Services, Morrison-Maierle, Inc., IMEG Corp., 406 Engineering, Inc., Water and Environmental Technologies.
Earn Certificate of Land Surveying
CET students who wish to pursue a career in Land Surveying may consider the Certificate of Land Surveying. This is not a standalone certificate; rather, it augments the CET curriculum with additional surveying-specific coursework. Students who earn both the AAS in Civil Engineering Technology and the Certificate of Land Surveying will meet the Montana Board of Professional Engineers and Land Surveyor' education requirements to apply for the NCEES Fundamentals of Land Surveying Exam. This exam is the first step toward attaining land surveying licensure in Montana.
CORS Reference Station
The Civil Engineering Technology program maintains the Butte-area Continuously Operating Reference Station (CORS), a part of the nationwide network of GNSS reference stations run by the US National Geodetic Survey.

Hands-On Opportunities
Labs, field trips, and outdoor application w/ industry standard tools.
What is Civil Engineering Technology?
This 2-year program provides instruction and focuses on skills and mastery of technology for positions assist engineers. 
What Kinds of Jobs do Civil Engineering Technology Students Get?
Our students work as land survey technicians, civil drafting technicians, field engineers, materials lab technicians and construction inspectors for a variety of public and private engineering entities.

$61,600
Median annual salary for surveyors

$60,340
Medial annual salary for civil drafters, 2021

$61,640
Medial annual salary for construction inspectors, 2021
Explore Classes in Civil Engineering Technology
Our Civil Engineering Technology program includes discipline-specific coursework in: soil, concrete, asphalt, GNSS surveying, UAAS mapping (drones), AutoCAD Civil 3D business, law, and contracts, MT DEQ site evaluations and non-degradation analysis, and Cadastral surveying and research.
Learn More About Civil Engineering Technology at Montana Tech
Highlands College
Meet faculty, explore our research expertise, and more.
Catalog Details
Get semester-by-semester info about civil engineering technology courses.
Related Programs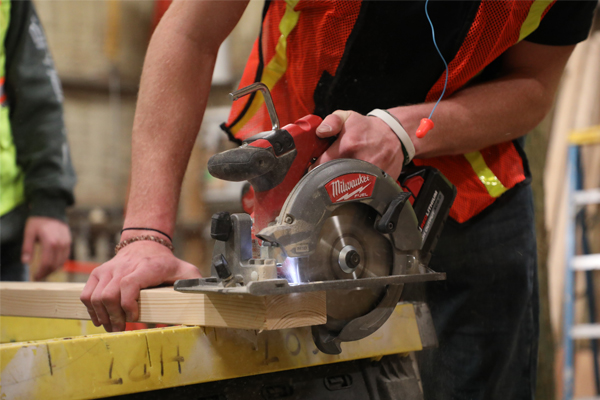 Construction Tech
Prepare for a construction industry career through rigorous hands-on coursework.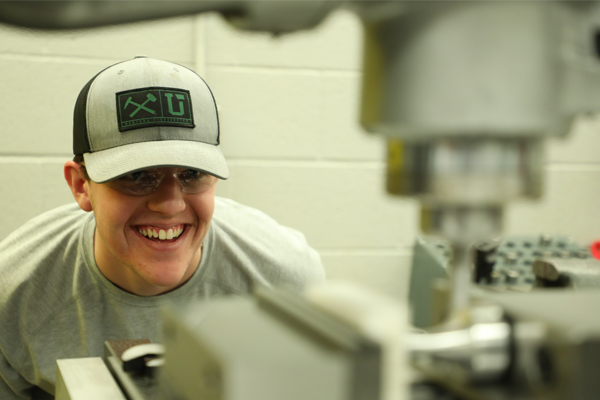 Metals Fabrication
The Metals Fabrication A.A.S is made up of one year of precision machining coursework followed by one year of coursework in welding technology.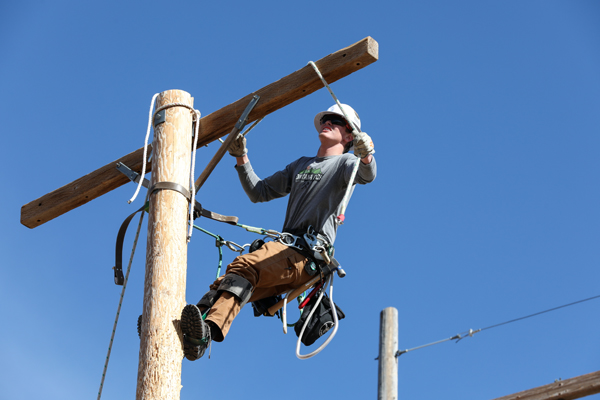 Pre-Apprentice Line
Prepare for groundman and apprentice positions within the line trade. Apply early for this very popular program.
Connect with us.
We can answer your questions and help you get started.
Eric Martin
Civil Engineering Technology Instructor
emartin@mtech.edu
406-496-3741