2000s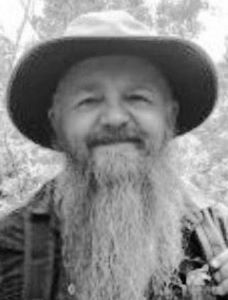 Oct. 24, 1974 - Dec. 26, 2020 
Eric Todd Bjorkman, 46 years old, of Columbus, Montana, passed peacefully from this earthly life just a minute after midnight on Dec. 26, with his wife of nearly 20 years, Judy Bjorkman, by his side. The cause of death was attributed to multiple organ failure.
Eric was born in Butte, Montana, on Oct. 24, 1974, to Judy Kay Clemo Bjorkman and Gary Lee Bjorkman. He graduated from Butte High in 1993, and Montana Tech with a Bachelor's Degree in General Engineering in 2000. Following graduation from Montana Tech, Eric married his best friend and love of his life, Judy Nielsen, whom he met while working at the Butte Copper Company.
Eric grew up in the outdoors, spending time with his parents, brother, Grandpa Carl Bjorkman, Boy Scout Troop, and childhood friends hiking, camping, jeeping, fishing and target shooting. While attending Tech, Eric developed an interest in prospecting for smoky quartz crystals, as well as various minerals and fossils, a pastime he shared with his wife, Judy.
During Eric's career, he engaged in engineering and sales work for SSR Engineers, HDR, Anixter, and his most recent employer, Border States. Eric was renowned for his competence in his field, his integrity, and strong work ethic. He made many friends wherever he traveled, whether it was assisting rural electrical co-ops in the maintenance of their electrical systems or enabling mines and oil fields to power their equipment and facilities.
Eric was a once in a lifetime gift to those who knew him. He was a best friend, loving and affectionate husband and father. In Eric resided a kind, gentle and caring soul who loved his family and friends deeply. His cousin, Brent, aptly described him when he said "Eric was always the best out of all of us." And he really was the best, whether you needed a hug, some encouragement, a bit of sound advice or a trustworthy friend. He was the best.
Eric was preceded in death by his infant brother, Michael Bjorkman; and his mother, Judy K. Bjorkman. Eric is survived by his wife, Judy; and children, Gwen and Anders Bjorkman of Columbus, MT; father, Gary Bjorkman of Butte, MT; and brother, Toby Bjorkman (Stephani) of Butte, MT.
Cremation has taken place and a small private family service will occur at St. James Lutheran Church. Condolences can be shared with the family at Smith Funeral Chapels and Crematory West via their website www.smithfuneralchapels.com.
In lieu of flowers, please consider making a donation to Project Hope of Columbus, MT (Box 1433 Columbus, MT 59019) or St. James Lutheran Church (Box 356 Columbus, MT 59019).
1990s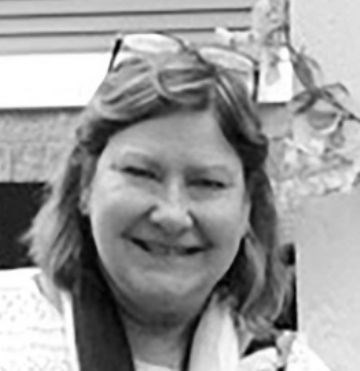 Kathleen Ann Winscot, 63
March 11, 1958 – May 24, 2021
Kathleen Ann "Kathy" Winscot passed at home on May 24 after complications related to her diabetes. Kathy was born and raised in the Upper Peninsula of Michigan as the youngest of five children. She moved to Southwest Montana in the mid-80s and even though she lived elsewhere for periods of time, she returned to Butte in 2019 and loved her house on the East Ridge with her dogs and her horse, her husband Chuck, and her daughter Kristy.
Kathy was a mining engineer, working for several mines around the United States, including Freeport-McMoRan (Morenci, AZ), Hycroft (Winnemucca, NV), and Cliffs Natural Resources (Champion, MI). She always loved the sciences, engineering, and mining, and her daughter Jacqueline followed in her footsteps and is now a chemical engineer.
She also loved her family and was so proud of her four daughters and four grandbabies. She was a voracious reader, loved playing cribbage and instilled a love of cards in her girls, and was a fantastic cook, always inviting anyone who needed a place to eat for a holiday meal. Kathy was involved in the local cribbage club and sorority group and was known for her love of the mountains and the city of Butte.
She is survived by her husband Chuck, her daughters Kristy Burgher (Butte, MT), Laura Schroeder (Kyle) (Indianapolis, IN), Jacqueline Gartner (Ben) (Fuquay-Varina, NC), and Madeline Burgher (Indianapolis, IN). She is survived by four grandbabies in Indiana, who were her pride and joy: Lydia, Carly, Elliot (who shares a birthday with his Nana), and Bailey Schroeder. She is also survived by her two step-children - Ryan Winscot (Lewiston, ID) and Charli Winscot (Jake) (Butte, MT) and two older siblings – Sharon Murray (Coquitlam, BC, Canada) and Paul Hughes (Chassell, MI). She was preceded in death by her older brothers David Hughes and Mark Hughes.
Funeral Services will be conducted on Tuesday at 11:00 am in the Duggan Dolan Mortuary Chapel. Interment will follow in Mountain View Cemetery.
1980s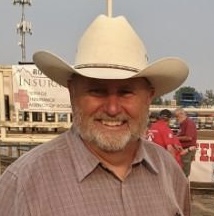 Dan M. Lindsey passed unexpectedly on Saturday September 18, 2021 at the age of 63 doing what he loved; riding horses in the mountains. He was born March 20, 1958, the eldest son of Vergil and Dona Lindsey in Pullman, WA.
He was raised in Idaho and Montana and graduated from Ennis High School in 1976. He earned a Petroleum Engineering degree in 1980 from Montana College of Mineral Science and Technology and excelled in this industry as a registered PE. He met Debbie Birdsley on an oil rig and married her 2 months later on December 19, 1981 in Meeteetse, WY.
Throughout his lifetime, he enjoyed traveling the world, drinking coffee with his good friends, and was best known for being present in every moment of his family's life. Dan loved the Green Bay Packers, was a lifetime member of the Rocky Mountain Elk Foundation and the National Rifle Association (NRA), loved telling stories to anyone who would listen, and had a passion for animals, especially his Boston terrier, Ripley. He was able to enjoy retirement, skiing, mountain biking, camping, hunting, and enjoying time with his new granddaughter, Aria Grace.
Dan is survived by his wife, Debbie; three children: Michael, Ryan, and Jenna (Chris) Praggastis; his granddaughter, Aria; his parents Vergil and Dona; two brothers: Dale (Shelly) and Dave (Christi) and their families. His smile and laugh will be missed by everyone who had the pleasure of knowing him.
JOHN JOSEPH PETERS, 54
July 26, 1966-May 24, 2021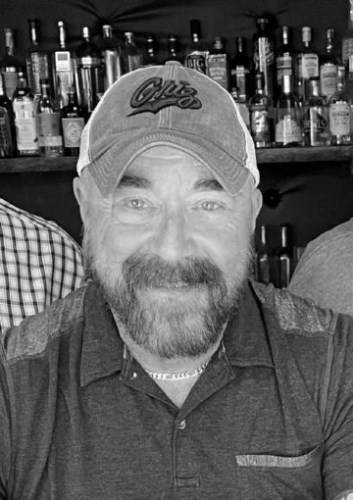 John Joseph Peters passed away Monday, May 24th, 2021 in Butte. He was born in Butte, Tuesday, July 26, 1966 to John Robert "Frosty" and Kathleen E. "Kayo" (King) Peters. John attended butte schools graduating from Butte Central in 1984. He earned his Bachelor's degree at Montana Tech and then his Master's from the University of Washington.
John worked in the finance department of Northwestern Energy for many years and married Gilbert Turcotte on August 9, 2019 here in Butte. Together they loved traveling especially to Hawaii, Puerto Vallarta, Mexico and enjoyed several Caribbean cruises. He was the family historian as well as a very knowledgeable Butte historian.
John is survived by his husband, Gilbert Turcotte of Butte, his sisters, Susan Henrie of Carson City, Nevada, and Sharon Peters of Butte, his step-children, Chelsea, Kathleen and Ashton Turcotte, mother-in-law, Henriette Turcotte brothers-in-law, Daniel and Eugene Turcotte all of Alberta. Also surviving are his nieces and nephews, Joseph and Amelia Henrie and their children Emma and Eric, Leslie and Jeff Mohlenkamp and their daughter Felicia Ramos and Katie Henrie and her children Ava, Claira and Elijah Redbird as well as numerous cousins. He is preceded in death by his parents, Frosty and Kayo Peters.
Cremation has taken place. Private memorial services and burial will be conducted. A celebration of his life will be held Friday, June 4th beginning at 1 PM at the McQueen Athletic Club.
September 27, 1964 - April 29, 2021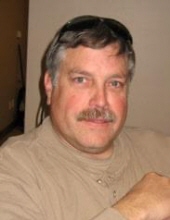 Brian the youngest of Vincent and Inez (Larson) Hohn's eight children was born on 09/27/1964. He grew up in outside of Townsend and graduated from Broadwater County High school. After high school he continued his education at Montana Tech and graduated with a degree in petroleum engineering. Throughout the years he had been working as an engineer in many different facets. At the time of his death, he was working as the solid waste manager for Jefferson County, which he enjoyed.
In Townsend Brian met his soulmate Claudette Wengeler during the annual softball tournament. Since then, they have been inseparable, marrying on May 14th of 1994. Brian happily accepted Claudette's daughter Jenna Vera and has always been proud to claim her as his own. Later Brian and Claudette would welcome two more children Ruby Sue and Eli Francis Vincent completing their family of which he was immensely proud.
In 2004 Brian and his family move from Columbia Falls back to Townsend so that his children could grow up close to his mother, which was the greatest gift he could have given them. Family was always his top priority, second, his faith. The day before marrying Claudette, he converted to Catholicism and has been an active member in his parish and of the Knights of Columbus. He loved going to conventions, and spending time with his fellow Knights.
Brian enjoyed spending time with people, and never seemed to know a stranger for long, always being sure to include those who seemed lost in a group. His family would always have to tell him they were ready to leave any function AT LEAST a half hour before they really wanted to leave, as they knew that it would take him that long to say his goodbyes to everyone in the room. His quiet and caring demeanor won him many friends in life, and he truly cherished each of them. Thirdly, Brian was proud of his 30 years of sobriety and credited it for all that he accomplished in life.
On his last day, he spent time with his wife, daughters and son talking, joking, and laughing. He gushed over his first grandchild Blaize and told his mother (Jenna) that she really hit that jackpot with him. If there was one thing, he was prouder of than being a father to his own children it would have been being a grandfather to Blaize. He reminded his family that life is good, God is good, and asked that they tell his friends and family that could not be there that he loved them and that he would see them on the other side.
Brian is survived by his wife Claudette, his children Jenna (Donavan and Blaize) Hilbert, Ruby (Paul) Taylor, and Eli Hohn. He also leaves behind six of his eight siblings Jim (Pam) Hohn, Sheila (Laverne) Heavirland, Tom Hohn, Beverly Hohn, Mark (Penny) Hohn, and Dave (Dee) Hohn and numerous nieces and nephews.
His paternal and maternal grandparents, his parents (Vince and Inez), brother Bob, and nephew Eric will be meeting him on the other side.
Brian's funeral Mass will be at Holy Cross Parish in Townsend, MT on May 22nd at 10am. In leu of flowers please pray for the repose of Brian's soul or donations will be accepted and sent to the Special K Ranch/Hohn House. Thank you.
Richard (Dick) Flanny Wiebe Sr
October 21, 1943 - May 10, 2021
Richard Flanny "Dick" Wiebe, Sr., 77, of Helena, MT, passed away peacefully at home surrounded by his loving family, on May 10, 2021, after fighting a short battle with Acute Myeloid Leukemia.
He was born in Hood River, Oregon, to Flanny and Eileen (Warner) Wiebe and spent his childhood in Townsend and Toston, MT. At 17 years of age, Dick joined the Navy as a boatswain's mate and through the years served on SEAL teams, becoming a Master Diver and attained the rank of Master Chief, with five tours in Vietnam. As a U.S. Navy Master Diver, he worked for NASA in the Neutral Buoyancy Simulator at the Marshall Space Flight Center in Huntsville, AL.
After his Navy career, he worked at various diving jobs on the East and West Coasts before settling in Montana where he attended Montana State University and Montana Tech, earning his RN. Upon graduation, he started a health testing company, Vital Paragon, based in Butte and Boulder, MT.
In December 2001, he married Patricia Hogberg, residing in Florida and eventually moving to Northern Michigan and on to Vilseck, Germany, where they lived for 11 years. During his time in Germany, Dick worked at the Traumatic Brain Injury Clinic for Wounded Warriors with his treasured therapy dogs. Dick had a passion for the outdoors and would take every opportunity to hop on his three-wheeled recumbent bike and ride for miles. While in Germany, he logged 10,000 miles! He loved to travel, and over the years visited 32 countries with his wife Pat at his side.
Above all, Dick deeply loved and truly valued his family, friends and Navy buddies. He will be missed by everyone who became part of his life.
Dick especially loved his Golden Retriever, Effie, and his Corgi, Teagen and could be seen often riding his bike with his companions (he called them his kids!) alongside of him.
Dick is survived by his wife, Pat (Helena MT), son Richard Wiebe, Jr. (Renee) (Little Rock, AR), daughter Cindy Ball (Tommy) (Malvern, AR), son Trapper Hogberg (Kim Cosgrove) (Helena, MT). Also surviving are his grandchildren Miles and Eliot Wiebe, Kayla and Konner Ball, and Harrison and Hudson Hogberg.
In addition are his sisters, Chris Ruddiman (Salem, OR), Kathy Schendel (Helena, MT) and Penny Hunsaker (Casa Grande, AZ) along with many nephews and nieces.
September 5, 1956 - March 27, 2021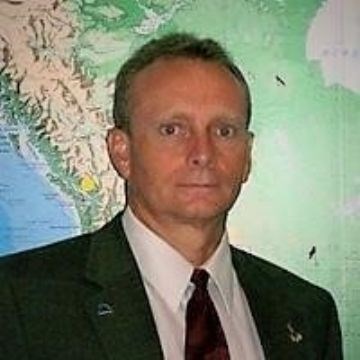 Neil's life journey began in Butte on September 5, 1956, when he was born the third child of four to Carl J. Eurick, Jr. and Doris R.(Ambill) Eurick. He attended Greeley Grade School, Butte Jr. High and graduated from Butte High School.
Neil loved the outdoors and enjoyed hiking, panning for gold and sapphires and later faceting the gems with his father. He liked snowmobiles and was always tuning his sled to go faster and competed in several races that resulted in one proud win! Neil's hunting passion also began at a young age with regular family trips around Montana, and he continued hunting in Colorado with Bob Cohan and Mike Kadillak, his buddies from Butte who also moved to Colorado.
He enrolled at Montana Tech and received a Bachelor of Science Degree in Society and Technology in 1983. Neil started work with defense contractor Martin- Marietta in Colorado and after many years, he would move on from this job to further his career as a Consultant involved with business development, direct sales and project management with a variety of companies that specialize in the mining industry. Titles earned along the way ranged from Marketing Manager, Vice President Business of Development to President and CEO of Environmental. He traveled throughout the U.S. on business and eventually the world, sending his parents many photos of his travels in Europe, Asia, and Africa (where he also went hiking with friends). Well known and respected in the Mining Industry, he was always the "life of the party" at conventions and gatherings and served as the Master of Ceremonies at several events as well as Trustee to the Board of Directors of the Northwest Mining Association.
While in Denver he met Deb Garcia, an elementary school teacher, and they married in 1992. They purchased a home in Littleton, CO, and welcomed their first son Carl Patrick and a few years later Ryan James. Neil was a great dad and was involved with serving as a baseball coach for both and was in the stands rooting for them in football, cross country, golf and taught them to ski. Both would graduate from college and Carl was recruited by the Army to specialize in National Security. Ryan graduates this May in Business Finance and will start his new job this spring.
Sadly Neil's journey on Earth was cut short with a cancer diagnosis in 2019 which eventually robbed him of his life. He was surrounded by immediate family and best friend Bob Cohan when he passed away at home on March 27th. On that day we lost a loving son, a caring husband and father, a fantastic brother and the best friend you will ever find. We can now only pray that there are snowmobiles and hunting in Heaven!
Neil was preceded in death by his grandparents Carl J. Eurick, Sr. and Mary T.(Fogarty) Eurick of Butte, MT, Charles F. Ambill and Erma M.(Gillen) Ambill of Pittsburgh, PA, and his father Carl J. Eurick, Jr. who had just passed away on July 25, 2020.
He is survived by his mother, Doris Eurick of Butte, wife Deb Eurick and sons Carl and Ryan of Littleton, sister and brothers Lynn Clark (Tim) Butte, Glenn Eurick (Sheri) Salt Lake, Ken Eurick (Marla) Whitehall, MT, and numerous nephews and nieces. He is also survived by in-laws Ubie and Grace Garcia and brother- in -laws Ronald, Larry, and Edward Garcia all of Pueblo, CO. On April 9, 2021, a private graveside service was held in Wheat Ridge, CO, with Neil's close family and many friends in attendance. The graveside service was also live-streamed for his relatives in Butte. A guestbook for memories and condolences can be found at cfcscolorado.org.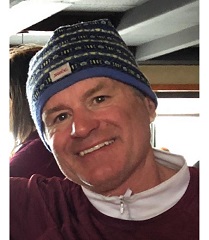 Paul David Williams (59) passed away on October 30, 2020. He died suddenly of a heart attack while riding his mountain bike, beneath the warm desert sun in Hurricane, UT. Although we lost him far too early, we always knew that Paul wanted to take his last breath while doing something that he loved.
Paul was born and raised in Golden, Colorado. He was a proud Wheatridge Farmer before his family made Hamilton, MT home. He attended and ran cross country for the University of Montana before graduating from Montana Tech in Geological Engineering. Shortly thereafter, he met the love of his life, Julie Tank Williams while teaching ski lessons in Vail, Colorado. The two shared a passion for outdoor adventure, an endless well of energy and humor, and a common vision for raising a family.
Paul and Julie raised their two children, Grant and Paige, in Lakewood, Colorado. Paul was a weekend warrior and shared his joy for the outdoors with his wife and children throughout his lifetime. He taught Grant to have a steadfast mind and a deep commitment to your partner through multi-pitch rock climbing. Paige learned to pick her path, enjoy the ride, and give 100% without being afraid to fail through skiing moguls with him. Paul was always curious and eager to learn new skills. Throughout his life he shared his love through cooking, witty letters and poems, music, brewing, and birding.
Beyond his strengths as a family man, Paul had a long successful career as a hydrogeological engineer and enjoyed working for the top consulting firms in the industry. While he was highly respected for his technical knowledge and skills, he found it most rewarding to mentor young and aspiring professionals.
In 2017, Paul fulfilled his lifelong dream of returning to beautiful Big Sky Country where he felt closest to his family and nature.
Paul was preceded in death by his brother, David, and father, Jerry. He is survived by his mother, Judy Williams, two sisters, Gail Cluff and Leslie Williams, his wife, Julie, and two children, Grant and Paige.
In lieu of flowers, please donate, in memory of Paul, to Protect Our Winters, a nonprofit that helps passionate outdoor people protect the places and lifestyles they love from climate change.
To Plant Memorial Trees in memory, please visit our Sympathy Store.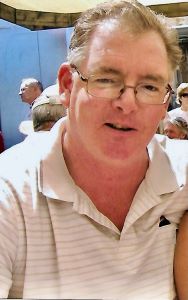 Brian Jordan of Calgary, AB, passed away surrounded by family on Wednesday, October 23, 2019 at the age of 60 years after a short illness. Brian leaves behind his loving wife Dianne and four children, Katherine (Kyle), Richard (Angie), Patrick (Amy) and Jessica (Carl). He was the best Papa to Callen, Ezra and Odin; and the brother of Colleen (Ian) and Diane (Dave). Brian was predeceased by his sister Patricia (Bruce). Brian will be missed by many family members and friends. Funeral Mass will be celebrated at St. Gerard's Catholic Church (8944 Elbow Drive S.W., Calgary, AB) on Thursday, October 31, 2019 at 11:00 a.m. Reception to follow in the Parish Hall at the Church. Memorial tributes may be made by cheque directly to the University of Alberta (please include the following phrase in the memo field: Centre for Prions Activities Speedcode 2765), c/o Dr. Valerie Sim, Centre for Prions and Protein Folding diseases, 204 BARB, University of Alberta, Edmonton, AB, T6G 2M8, website, sites.ualberta.ca/~vsim/. Condolences may be forwarded through www.McInnisandHolloway.com. A tree will be planted in living memory of Brian Jordan.
1970s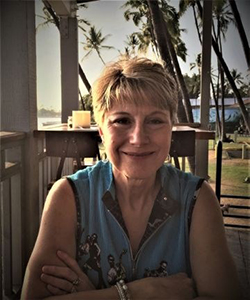 Karla Leigh Stout Gremley, 65, of Palmer, Alaska passed away at Alaska Regional Hospital on October 30th, 2021 due to several complications from surgery. She was surrounded by her loving family.
Karla was born in Butte, MT to Koehler Stout and Phyllis Storer Stout. She attended Butte Public Schools and graduated from Montana Tech with a degree in Mining Engineering. After graduation, her work took her to Green River, WY, Denver, CO and Alaska. It was in Alaska where she met her husband, Richard Gremley. They were married in 1984 and were blessed with their son, Nicholas in 1988.
Karla's life was filled with adventures and excitement. She traveled throughout the U.S. and the world. Living in Alaska for over 39 years gave her many opportunities for adventures. She loved Denali & Katmai National Parks along with McNeil River, where she reveled in the scenery and enjoyed watching the animals, especially the bears in their natural habitat. She loved rock and roll music and went to many live concerts. Some of her favorite bands to see were the Rolling Stones, Elton John and Tina Turner. No matter what Karla was doing, from trudging through the great outdoors in the rain or enjoying a night out on the town, she always looked stunning and was outstandingly fashionable.
Karla was the most caring and giving person. Her greatest accomplishment was her son, Nicholas. Her grandson Harrison, who named her, "Neema," became the center of her life and brought her so much joy. Karla had an impact on everyone who crossed her path and was the type of person who could make friends in any environment and could have an hour-long conversation with a stranger. She absolutely adored shopping, but more than anything she loved to give.
Karla was proceeded in death by her parents. She is survived by her husband Richard of Palmer, AK, son Nicholas (Samantha) and grandson Harrison of Vancouver, WA, sister Karen Stout (Rick Prigge) of Indio, CA, sister Janet Johanson (Rich) of Richland, WA, nieces Julie, Jackie & Lisa Johanson of WA and her beloved puppies, Lily & Hemi.
At her request, no services will be held. Cremation has taken place. Memorials can be made to Tunnels to Towers or the charity of your choice.
Karla, we will miss you forever and always. We will carry your spirit in our hearts and know you will be watching over us as our guardian angel.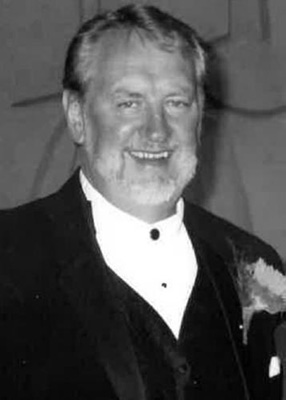 Joseph "Haley" Beaudry was born on December 30, 1946 in Butte, Montana. He died peacefully in his home on April 13, 2021. He was 74 years old.
Haley grew up on the East side of Butte and spent his childhood raising hell with his siblings and friends. After graduating from Butte High in 1965 he went on to earn his Bachelor of Science degree in Mining Engineering and Math at Montana Tech. He married Elizabeth (Symonds) in September of 1974. Together they had 3 girls, Renee, Aimee and Haley Ann.
His career began at Bechtel Corporation in Rio De Janeiro, Brazil. Haley traveled to various places around the world for several years until Western Energy Co. brought him back to Butte where he worked as a project manager on the Rosebud Mine. Soon after, he co-founded the White Resources Corporation (WRC) where he evaluated mining operations for foreign investors. In 1995 he was appointed by Governor Racicot to a special committee regarding power plant licensure. Later that year he ran for representative of House District 35, where he became the first republican elected from Butte since 1950.
Haley owned and operated Emerald Engineers LLC; specializing in blasting, demolition and drilling. He was an active lobbyist for Columbia Falls Aluminum Company and Billings Power Plants. His various board memberships and chairs include: the Montana Tech Foundation; guest lecturer and instructor for Montana Tech; Butte Chamber business development; construction chairman of the U.S. High Altitude Sports Center; United Way; Montana Workforce investment Board; Governor's Energy Task force; Montana Board of Professional Engineers; Economic Development Corporation; Montana Coal Council; Environmental Quality Council and many others.
Haley loved his work but is most remembered by family and friends as an avid hunter, fisherman and outdoorsman. He could often be found floating the river or having early morning coffee with the "breakfast club". Often reminiscing of his travel adventures, telling a good story and making all around him laugh, was a specialty of Haley's. His own chuckle was contagious. We often heard stories of football, wrestling and politics. He loved a good debate and won most of the time. Haley was strong as an ox, stubborn as a mule and was known as a gentle giant. He was a devoted husband, father, grandfather, brother and friend. The "big man" was loved by many and will be missed greatly.
Haley is preceded in death by his parents Joseph Harold Beaudry and Viola (Polly) McIntyre and his brother Charlie (Judie) Beaudry. He is survived by his wife, Elizabeth (Lizzy); siblings Mac Beaudry (Judy), Pollyanna (Lenny) Thurmond, Callista (Shamus) Rojecki; brother-in-law John (Margo) Symonds; children, Renee (Steven) Schultz, Aimee (Eric) McNabb and Haley Ann (Josh) Kristovich, and 9 grandchildren; Kale, Cooper, Kelton, Teaghan, Finley, Rielynn, Addison, Betsy and Chloe, as well as numerous nieces and nephews.
A celebration of his life will be held at 10:00 a.m. on Saturday, April 17th at the Copper King Convention Center in the Grand Ballroom, 4655 Harrison Ave, Butte, MT 59701. In lieu of flowers, memorials in Haley's name are suggested to The Montana Tech Foundation, 1300 W. Park Ave., Butte, MT 59701. All funds will be moved to the Haley Beaudry Engineering Scholarship fund upon setup. Please visit www.buttefuneralhome.com to offer the family a condolence or to share a memory of Haley. Axelson Funeral and Cremation Services has been privileged to care for Haley and his family.
1960s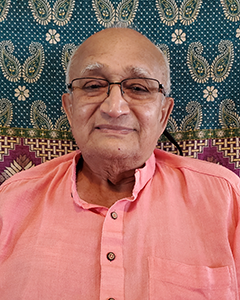 Lalit Kumar Chimanlal Parekh passed peacefully in his home in the early morning hours on September 8, 2021 with his family. Lalit was the oldest of 8 children, six of whom survived to adulthood.  He spent his first 9 years in Savar Kundla, Gujarat, India, being raised by his widowed motiba (grandmother), Santok.  He learned independence and a strong work ethic from her.  He stayed in Savar Kundla through his first 4 years of school -- and he is the last Parekh of his line to have lived in this ancestral location.  He travelled throughout Kathiawad (now Saurashtra), spending time with extended family. He rejoined his immediate family in Parle, Mumbai and attended GPP High School, making lifelong friends.  He attended Siddharth College in Churchgate and Bhavan College in Anderi, earning his BS in Chemistry.  He worked 6 months as a chemist at Kesar Chemical and then applied for overseas employment and education.
In 1961, Lalit left India and spent 6 months in Europe, earning his way by working on ships.  In Germany, he worked with UNESCO collecting statistics.  He came to the United States to attend UC Berkeley and graduated from Montana School of Mines with a BS in Metallurgical Engineering in 1964.  In college, he spent summers with his cousin Piyush in Chicago, cementing a life-long friendship. During this time he became known as 'Kumar' and earned his medical technology training. While in Montana, he worked in the copper mines and hospital labs to supplement his education.
He took his first engineering position at US Metals Refining in Cartrat, NJ, working as a flue dust (precious metals) recovery engineer.  Concurrently, he worked part-time at Perth Amboy General Hospital as a medical technician. He then moved to Howmet in Dover, NJ working as a Castings Engineer, launching his career in metal casting and aerospace.  Working part-time at Riverside Hospital as a medical technologist, he befriended a group of Filipinas and met his first wife and mother of his children, Carlita.
In 1968, he took a position at Avco Lycoming as Casting Technology Engineer, working on helicopter and experimental engines.  He established his reputation as a fair negotiator here, defining specifications and requirements, working with suppliers, and was known for his win-win solutions.  His family of five settled in Orange, CT.  He continued working part-time at Yale New Haven Hospital.
After a short period as an Engineering Manager in Florida, Kumar relocated the family to Ohio where he joined TRW in Minerva.  Here, he was an Engineering Leader for large castings, working on the manufacture of land-based turbine engines.  He moved up to product line manager, working with many engine manufacturers such as GE, UTC, ABB, and BBC.  He then progressed to international marketing, helping TRW sell to international companies and then returning to make advanced technology products for optimal pricing and profit.  He continued his education and earned his Executive MBA from Kent State University in 1981.
In 1985, Kumar relocated his family for a new position at GE Aircraft Engines in Lynn, MA.  He worked closely with design engineers and suppliers to maintain cost and technology for advanced engines designed by GE.  He worked to produce cost efficiency castings by assisting GE purchasing groups to optimize total cost on helicopter, turbo fan, regional jets, and advanced engine technology for commercial and military applications.  For this work, he was awarded with numerous Engineering awards for thin wall, single crystal, and bi-metal castings.  He continued his part-time hospital work at JB Thomas Hospital (later Leahy Clinic).
In 1999, he worked with GE's international casting and machining group to produce parts in Eastern Europe, Taiwan, and China to achieve cost reduction goals and design intended to pass FAA requirements.  He assisted GE partners to troubleshoot casting problems and developed quality audits for the casting processes.  While based in Europe, he met his current wife Barbara (Basia). In 2002, Kumar moved to Kashung, Taiwan to cover GE's aircraft engine interests in Taiwan and China.  In 2002, he retired after 17 years at General Electric and joined Basia in Phoenix.  For the last year of his career, he consulted for marketing and casting processes for SA Consulting Corporation.
Throughout his life, Kumar enjoyed traveling, good food, friends, and family.  Co-workers shared stories about his antics in search of the best Scotch, cigars, or steak dinners.  His belief in win-win situations resulted in many pig and lamb roasts, company gatherings, and lobster bakes with friends, business contacts, and family.  Many friends and family were welcomed to Orange, North Canton, Marblehead, Prague, Cave Creek, Wailea, and Duluth over the years.
Kumar is survived by his loving wife of 20 years, Barbara; siblings Jagdish, Ashwin, and Alka and their families; daughters Maria, Maya, and Minal (Montana Tech BS Environmental Engineering, 1994), grandchildren Angela & Sakeia McKelvey, Milan & Nikhil Siano and many cousins and friends in the U.S. and abroad. He is predeceased by his parents, siblings Nilaben, Yatish, Induben, and Bharat, and sister-in-law Chhaya.  Kumar leaves a legacy of learning, hard work, humor, personality, and vitality. He is proud to have accomplished so much, largely self-driven, and to have paid forward the help and support he received. He taught his daughters the value of family and relationships, imparted the importance of placing a person with a name, offered them the opportunity to see the world, and encouraged them to face challenges with strength and independence.  
Kumar and Barbara have been generous philanthropists, giving back to Kumar's Indian heritage by dedicating a teacher's dormitory in their families' names in 2006 and to ophthalmology and orthopedic clinics in his hometown of Savar Kundla in 2021. In lieu of flowers, please follow Kumar's lead and donate to Karna Charities International Foundation, 4301 Military Rd NW,  Suite 510, Washington, DC 20015 with directions to direct funds to Lalit Parekh Ophthalmological Clinics -- or a charity of your choice.  Phone contact for Karna Charities is (202)302-5844 and there is no website at this time.
Lalit Kumar's Hindu funeral services were held on Thursday, September 9 at Wages & Sons Funeral Home in Lawrenceville, GA.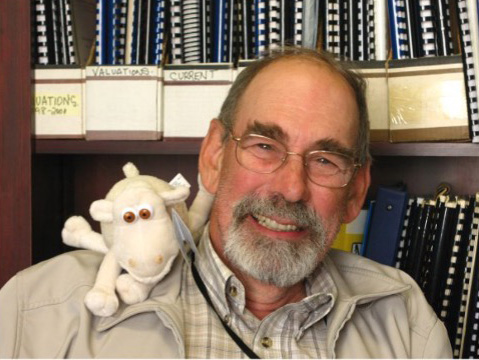 Marvin Alford Mitchell passed away peacefully in Burnaby General Hospital after a long illness.  Marvin was born 15 May 1938 in Vancouver BC and went to school in Vancouver and Britannia Beach, where he worked in the Howe Sound Copper mine.  His parents were William Borrowman Mitchell from Jedburgh Scotland and Marjorie Cavell Alford from Calgary Alberta.
He completed school and enrolled in engineering at UBC but switched to the Montana School of Mines (now Montana Tech) in Butte Montana.    
He married Elizabeth Volans, a well-known nurse from Britannia Beach and Squamish in Vancouver in 1967.  He obtained his Professional Engineer certificate (P.Eng.) in 1972, and worked as a Geological Engineer and Consultant based in Vancouver.  He worked as a consultant in many parts of the world; the Britannia Mine, in coal geology in northern BC and Australia for Ranger Oil., underground at the Bra Lorne Mine, and many other projects in Canada USA, Uganda and Mali, Mexico, Argentina and Tajikistan. 
He became a respected advisor and Director for many junior companies in Vancouver, including Island Arc Resources Corp. and many others, basing himself out of the Rogers Building, Vancouver.  He suffered a major stroke, after which he rehabilitated himself by becoming postman, and later, after a serious accident, on Granville Street near his office, with a transit bus on  Aug 4 2015 he was hospitalized for a long time and was placed  in the Finnish Care home, South Vancouver, where Elizabeth, his wife joined him later.  He was predeceased by his parents and his brother Robert, who died in 2015 in Victoria.  He is survived by Robert`s wife Christa and her children Heather and Kevin, his wife Elizabeth, his half-brother Melvin Boxall in England, Elizabeth's niece Jo-Anne Montenegro and her family, and many friends in the mining exploration business in Vancouver and elsewhere.
July 13, 1939-Nov. 30, 2020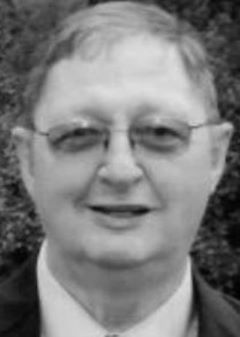 Robert Louis "Lou" Gott, age 81, of Belton, Missouri, passed away on Monday, Nov. 30, 2020, at his home surrounded by his loving family. A memorial service will be held on a later date.
Lou was born on July 13, 1939, in Gary, Indiana, to Robert Lewis Gott and Katherine (Whetsell) Gott. After graduating Butte High School in the class of 1957, Lou went on to receive a degree in petroleum engineering from Montana School of Mines (now Montana Tech), class of 1963, where he also belonged to Theta Tau fraternity.
He proudly served his country in the United States Air Force as a civil engineer working at multiple bases in the U.S. and two tours in Southeast Asia. He spent five years at Chanute AFB as commander of the Department of Defense Fire Fighters School. He later was the base civil engineer at Eielson AFB, Alaska, where upon the absence of the base commander, he would be the acting base commander. He attained the rank of lieutenant colonel and retired after 21 years of service, having been awarded numerous medals and decorations.
Lou and Madelon Vethe were married on June 8, 1963, at Gloria Dei Lutheran Church, in their hometown of Butte, Montana. Together they were blessed with four daughters. In life Robert was a member of Lord of Love Lutheran Church, loved golfing, and loved cars, especially his 1929 Buick, which he worked hard on.
Robert was preceded in death by his parents, Bob and Kate Gott; brother, Keith Foster; and two nephews, Robert Foster Jr. and Matthew Moody.
He leaves behind his loving wife of 57 years, Madelon Gott; four wonderful daughters, Robin Warner, Jessica Wink (Douglas), Karan Wasilewski, and Bethany Ladd (Keith); brother, Robert L. Foster (Lila); sister, Patricia Moody; and nine precious grandchildren, Will, Kristin, Madelon (Jason), John, Danny, Nick, Robby, Victoria, and Alexander. Sister–in-law, Judy Hales (Norman); numerous nieces, nephews and cousins also survive.
In lieu of flowers, memorial contributions may be given to the Wounded Warrior Project www.woundedwarriorproject.org or Lord of Love Lutheran Church, 8306 E 171st Street, Belton, Missouri 64012 or Tunnel to Towers Foundation www.tunnel2towers.org Arrangements: Cullen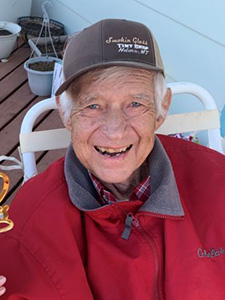 Robert "Bob" William Toivonen, 77, of Butte passed away peacefully Friday morning. Bob was born in Butte, Montana on Aug. 12, 1943, to Toivo William Toivonen and Gertrude Susan Toivonen, the oldest of three boys. Bob lived a full and wonderful life. He loved his family more than anything, and recently celebrated his 50th anniversary with the love of his life, Virginia (Ginger) "McNellis" Toivonen who he married on Aug. 15, 1970. Softball brought them together many years ago, and they passed their love of sports down to their kids and grandkids. Bob was an amazing husband, dad to Chris and Beth, grandpa ("Papa") to Conor, Katie, Carson and Cole, son, brother to John and Clarke, and friend. His family absolutely adored him, and will forever remember the lessons and love he had for each one of us. His spirit truly lives on in all the people he touched.
He grew up in Butte, with his first home near the Columbia Gardens where he had many fond memories. Bob's childhood friends extended into adulthood, and he valued them a great deal. He attended Harrison Grade School, East Junior High, Butte High School and graduated from Montana Tech where he served as student body president and earned a bachelors and masters degree in Metallurgical Engineering.
He began his professional career as an engineer, but later decided to become a teacher and used this profession to positively impact countless lives. It was amazing the number of former students who expressed gratitude for the profound impact he had on them. In all, his teaching career spanned over 40 years, and included stops at Deer Lodge, West Junior High, Butte High School and Montana Tech. He spent a majority of his career teaching math at Butte High School, driving his trademark 1971 Chevy truck for most of those days. Even after retirement, Bob never stopped teaching, always imparting knowledge to those lucky enough to be around him.
Considering Bob was such an amazing teacher, it isn't surprising that he excelled as a coach as well. Bob always viewed coaching as teaching, just with the setting transferred to a field or court. He coached many teams, including the Butte Merchant's softball team where he met his wife Ginger, the Butte High Softball team who was recently inducted into the Butte Hall of Fame for their 1992 state championship, and of course all of his children's' elementary teams. As head coach for the Bulldogs, Bob's teams won the Western AA title every season. He had an amazing knack for teaching hitting, and his batters were routinely at the top of AA. As an assistant coach in 1995, he and his daughter Beth celebrated a special state championship title. Bob passed his coaching acumen on to his kids, and along with his wife Ginger, would routinely travel almost 400 miles to watch their son Chris coach. Together, they rarely missed a game. Bob was also a lifelong Dodgers fan, as are his kids and grandkids. It was particularly special for him when the Dodgers broke their 32 year World Series drought.
Bob was an avid outdoorsman, and passed that love onto his kids and grandkids. He especially enjoyed fishing, and was a master of the underhand cast. In later years, Bob especially enjoyed collecting wood and sitting by a warm fire. A great storyteller, those around him always loved listening to him reminisce about his outdoor adventures. Those stories will continue to be passed down to future generations.
Whether it was watching a game, drama production, or just hearing about the kid's grades, he truly thought they walked on water. Even when he couldn't attend events, Papa Bob, as he was affectionately known, enjoyed watching the latest homerun, three-pointer, block or sack via video. Listening to phone conversations he had with the grandkids was always a special treat. He was never too busy for a long phone call or visit with his grandchildren, always letting them know just how special they were to him.
Bob's parents along with his Finnish ancestry taught him to be an honest, ethical and loving person. During a recent story telling session, Bob talked about "Sisu" which is a Finnish term that means strength of will, determination, perseverance. Sisu is not momentary, but the ability to sustain courage over time. Bob demonstrated this throughout his life, receiving a kidney transplant in 1986 and overcoming numerous health conditions over the years. No doubt about it, Bob had "Sisu." More than anything though, Bob was a great person. He was an amazing role model, and helped so many others strive to better themselves. The world needs more people like Bob Toivonen.
Bob was preceded in death by his parents, Toivo and Gertrude Toivonen; brother, Clarke Toivonen' brothers-in-laws, Mike McNellis, John McNellis, Bob McNellis, Roland Reagan; and sisters-in law, Maria McNellis and Carol McNellis.
He is survived by his wife, Ginger; son, Chris (Jamie) Toivonen; daughter, Beth (Jason) Klaumann; grandkids, Conor and Carson Toivonen and Katie and Cole Klaumann; brother, John (Becky) Toivonen; sisters-in-law, Rosemary Regan, Marjorie McNellis, Barbara (Joe) Comfort, Sherrie Fillbach, Leigh McNellis; brother-in-law, Jim (Dana) McNellis and numerous nieces and nephews.
1950s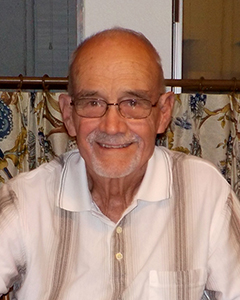 On Monday, January 11th, 2021, William Cordes Shahan (Bill) passed away, at the age of 89. After several months of declining health and impacts of COVID-19, Bill died peacefully.
Bill was born in Los Angeles on July 8, 1931 to father William Henry Shahan and mother Mary Burney Shahan.
Bill grew up in the beach area around Los Angeles. In 1954, he graduated with a degree in Mining Engineering from The Montana School of Mines in Butte, Montana, and played football for the "Orediggers". He was an active member of the Alumni Association and attended his 60th Reunion in 2014 and his 64th Reunion in 2018. In Butte, he met his wife, Evelyn Marie Barry – a native of Butte who attended the Sister of Charity School of Nursing, aka Carroll College. Bill and Evie had 4 children, 6 grandchildren and 7 great-grandchildren. Bill was an Army Veteran of the Korean War and was stationed in Bakersfield, California. With his Mining Engineering career, he and his family lived in Peru, Montana, Nevada, Idaho, New York, Alabama, Louisiana, and Texas.
Bill held a Ham Radio License since mid-1950's, which he was a very active broadcaster in his many travels. In the 1980's, Bill and Evie enjoyed cruising the Galveston Bay area and Gulf of Mexico in their sailboat. Because of their passion of sailing, they earned their Capitan Licenses and provided chartered sailing trips. After retiring in late-1980's, Bill and Evie cruised the Caribbean and upper South and Central America coasts for 15 years on their sailboat. After the passing of Evie in 2003, he retired to the Las Vegas area with longtime friend Delores Long. Bill enjoyed trips and cruises to such places as New Zealand, Germany, Alaska, and Hawaii. Bill lived a full and exciting life of sailing, RV'ing, and traveling.
Bill was preceded in death by his parents, his wife Evelyn Barry Shahan, his first son William Kevin Shahan (passed away as a young baby), and grandson Jacob Shahan Godfrey. He is survived by his partner Delores Mae Long; sister Pat S. Bishop; children Marilyn Jean Godfrey and husband John A. Godfrey, Joyce Marie McGovern and husband Casey P. McGovern, and William Patrick Shahan and wife Cary Sue Parker; grandchildren Zachary Sawbridge Godfrey and wife Andrea Pulito, Ethan William Godfrey and wife Jenna Godfrey, Lucas David Godfrey and wife Lynnette Godfrey, AcadiaRose McGovern, Gracie McGovern, and Joshua Alan Dearinger and wife Stacie Nicole Dearinger; and great-grandchildren Elizabeth Wilson, Sloane Godfrey, Gwen Godfrey, Mackenzie Kay Dearinger, Kaydence Presley Dearinger, and Lylah Hinsley Dearinger. People wishing to honor Bill's passing, can make memorial donations to charities of thier choice.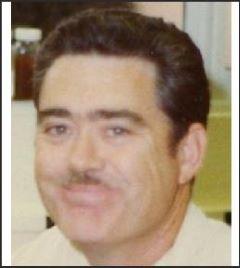 CANFIELD, Carl Makepeace 1932 - 2020 Carl was born on January 31, 1932 in Davenport, Washington, the son of Carlton L and Verna M Canfield. Carl spent his youth at the family farm located between Harrington and Davenport. When Carl was 8 years old, he was afflicted by polio, which resulted in his right leg being slightly shorter than his left. However, to Carl this was simply an inconvenience and he did not allow it to affect his life. His attitude was an inspiration to all who knew him. Carl graduated with a Petroleum Engineering degree from the Montana School of Mines in 1955 with a BS degree in Petroleum Engineering and moved to California to work at the Wilmington oil field in Long Beach. Carl married Wilma (Nadine) Ward on August 25, 1956. Carl adopted Nadine's three children, Darrel, Celia, and Peter and had two additional children, Carlton (Tony), and Patra. Working in the oil and gas business resulted in several family moves as he progressed in his career. These moves included Rock Springs, Wyoming in 1960, back to California in 1964, and finally to Denver, Colorado in 1978 where he completed his career in the oil and gas business in 1985 as consultant with H.L. Coonts and Associates Petroleum Engineering. Carl return to his passion farming in 1985. Carl managed the farm inherited by him and his sister, Nancy, until his death on December 27, 2020 at 88 years of age. Carl, like his father before him, was a long- time member of the Bluestem Grange. He is survived by his sister, Nancy C Roubieu, of Louisville, KY; his children Darrel Canfield, Celia Canfield, Peter Canfield, Tony Canfield, and Patra Canfield, and 8 grandchildren, and 18 great-grandchildren. Visitation for Carl M. Canfield will be held at the Strate Funeral Chapel January 5, 2021 between 11:00 and 12:00, with a Graveside at Mountain View Cemetery at 1:00 pm. Strate Funeral Home Davenport, WA is caring for the Canfield family.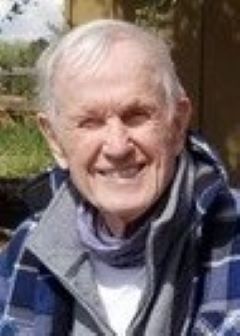 Dr. Pierce Dow Parker was born on September 26, 1927 in Portland, Oregon and passed away on December 12, 2020 in Parker, Colorado. Dr. Parker served in the military as a Lieutenant/Captain in the U.S. Air Force Security Service and prior to that as an Aviation Cadet/Ensign in the U.S. Naval Corp. He met his wife, Lucille Rosalyn (Clausen) Parker while serving in the military. He was predeceased by his wife.
Dr. Parker received a B.S in geological engineering and mining engineering at Montana Tech and went on to receive an M.S. and Ph.D. in Geology from the University of Wisconsin receiving high honors as Magna cum Laude for both degrees. He specialized in mineral economics. Dr. Parker was president of Amax Exploration, Inc. before leaving to become president for his consulting firm, Pierce Enterprises. Dr. Parker also published a number of significant technical publications as well as widely lecturing to professional audiences.
Dr. Parker enjoyed his family, tennis, golf, and continuing to learn and educate himself. He and his family traveled extensively throughout his professional career. Dr, Parker never truly retired.
He is survived by two daughters, Dr. Jan Parker Smart and Nancy Ann Cooper.
August 11, 1923 - November 3, 2020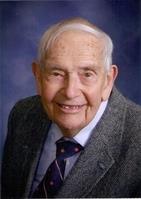 Berwick, Pennsylvania - Frank F. Aplan, 97, Distinguished Professor Emeritus at Penn State University and formerly of State College passed away on Tuesday, Nov. 3, 2020 at Elmcroft of Berwick. He was born August 11, 1923 in Boulder, CO to Frank F. Aplan, Sr. and Helen Fischer Aplan. He was raised in Fort Pierre, SD during the decade-long depression, drought and plague of grasshoppers of the 1930s. He entered the South Dakota School of Mines and Technology, SDSM&T in 1941, but his education was interrupted when he enlisted in the Army in November 1942. He served as an infantryman in a rifle company of the 69th Infantry Division in Europe during World War II where he received the Combat Infantrymen's Badge and Bronze Star Medal. Discharged as a T/Sgt in 1946, he re-entered SDSM&T where he earned a BS degree in Metallurgical Engineering in 1948. Subsequently, he received a MS from Montana Tech (MT), and later worked several years in industry and as an Assistant Professor at the University of Washington (Seattle). He re-entered college as a graduate student and later received his doctorate from The Massachusetts Institute of Technology (MIT) in 1957. While at MIT, he met and then married Clare M. Donaghue of Dorchester, MA on July 30, 1955. He then returned to industry, last serving as Group Manager of the Mineral Engineering R&D Group for Union Carbide's foreign mining division. In total, he served for 15 years in industry working for five different companies in the mining, metallurgical, and chemical industries.
In 1968 he joined the Pennsylvania State University as Professor and Head of the Department of Mineral Preparation. He served in the College of Earth and Mineral Sciences at various times as Professor, Section Chair for Metallurgy and for Mineral Processing, and as Distinguished Professor. He retired in 1992 but continued his teaching and research for the next decade. His research specialties were ore and coal processing and environmental pollution control. He was especially proud of the nearly 50 graduate degree students he supervised over the years.
He was preceded in death by his parents; his wife of 55 years Clare, a daughter Margaret Anne in childhood; a sister Marie Michel (Ephrata, PA), brother James O. Aplan (Piedmont, SD), and a son-in-law Brian Bower (Berwick, PA). Survivors include his daughter, Susan Bower (Berwick, PA), her children Kyle and Teresa, and Teresa's children Hailey, Emma, Declan, and Ian, a son Peter Aplan, MD (Gaithersburg, MD) and children Kurt, Melissa and Jillian, and the youngest daughter, Lucy Aplan, (State College, PA). Also surviving are a sister, Carla (William) Sahr, (Pierre, SD), brothers-in-law Rev. Rodney Michel,( Ephrata PA) and Robert Grandpre, (West Springfield Mass), and sisters-in-law Margaret Donaghue, (Quincy, MA) and Peg Aplan,( Piedmont, SD).
Frank was very active in his professional societies and belonged to the Society of Mining Engineers (SME) and the Metallurgical Society (TMS) for over 65 years each and the American Chemical Society (ACS) for over 50 years. He was an elected member of the National Academy of Engineering. He was an Honorary Member of the American Institute of Mining, Metallurgical and Petroleum Engineers (AIME) and held their Robert H. Richards and Mineral Industry Education Award. He was a distinguished member of SME and also received their A.M. Gaudin and Arthur Taggart Awards. AIME and the Engineering Foundation named their Aplan award in his honor. He also held the joint AIME/American Society for Mechanical Engineers (ASME) Percy Nicholls Award. Frank was Distinguished Alumnus of both SDSM&T and MT and received Montana Tech's Chancellor's Medallion in 2015. In 1998 he was elected to the South Dakota Hall of fame and in 2016 was inducted into the National Mining Hall of Fame.
Frank's other interest included mining history of the Western U.S., railroads and the U.S.. military history. He was an avid fan of jazz, big band and other music from his era and beyond. In place of flowers please make donations to the Centre County Historical Society, 1001 E. College Ave., State College, PA 16801.
To Plant Memorial Trees in memory, please visit our Sympathy Store.