Software Engineering B.S.
Gain practical experience designing, building, testing, and maintaining software systems.
Why Study Software Engineering at Montana Tech?
As a software engineering major, you'll benefit from Montana Tech's small student-to-faculty ratio, astonishing hands-on learning environment, engaging software engineering internships, and a current and relevant curriculum that ensures you're prepared to succeed in software engineering degree jobs. For 15 straight years, Montana Tech's job placement rate for our software engineering graduates was 100%.
Be Ready for a Career in Software Engineering
Montana Tech will go beyond just giving you the knowledge and skills you need for software engineering degree jobs. At Tech, we make sure you have the communication and interpersonal skills you need to be part of a team in a real-world environment. From engaged software engineering faculty to Montana Tech's outstanding Career Services, you'll have the resources, support, and connections to secure software engineering internships and jobs.
Accredited Program, World-Renowned Faculty
The Software Engineering Department offers ABET-accredited program for the Bachelor of Science Degree in Software Engineering at Montana Tech. Our software engineering curriculum will prepare you for cutting-edge technology and computing careers by gaining practical experience designing, building, testing, and maintaining software systems.
Through the software engineering degree, you'll learn from world-renowned Montana Tech faculty who bring deep industry experience and broad academic interests to you. These experts will be accessible and provide the mentoring you need to succeed at Montana Tech and in software engineering degree jobs. The mission, vision, and goals of the software engineering department are centered on you.
Study Software Engineering and Have Fun Too
Get involved in various clubs and organizations on campus, such as the Association for Computing Machinery (ACM) Club. Over spring break, ACM Club members travel to places like Seattle and San Francisco to tour companies that hire software engineering majors. Gain hands-on experience — and get paid — by tutoring in Montana Tech's Museum Computer Lab. The Software Engineering Department also hosts several events, including barbecues at the beginning of the fall semester and the end of the spring semester. You can also have fun skiing, fishing, hiking, and enjoying other outdoor adventures in stunning Montana.

Engaged Faculty with Experience and Expertise

Access to State-of-the-Art Labs

What is Software Engineering?
Software Engineering focuses on how to design and build software products that deliver valuable services year after year. Here at Montana Tech, you will take many of the same courses as you would in computer science, but you will take courses that teach you about topics like software requirements, software design, and software testing. You will also learn about working with people (communication, management, working with non-technical customers), methodologies for developing software, and how to measure and analyze a software system.
What Kinds of Jobs Do Software Engineers Do?
With the software engineering degree from Montana Tech, you'll be prepared for a wide array of software engineering careers. Graduates of the Montana Tech software degree program hold a variety of positions, including computer programmer, database administrator, and computer systems analyst. They also hold advanced degrees in software engineering, computer science and related fields.


12% Projected Job Growth by 2028

$84K Average Starting Salary
The Software Engineering program at Montana Tech did a great job preparing me for a career in industry. The small class sizes and interactive courses let me explore many different aspects of software engineering in depth, and my professors were always eager to help out when I needed it.

Carson Fletcher

B.S. Software Engineering, 2020

Software Engineer, Google
Studying software engineering at Montana Tech has been a great blessing. All of the teachers in the department have been invested in my success from the beginning. Montana Tech has also given me opportunities to pursue what interests me in my field through campus clubs and projects in class. As I get close to graduating, I feel prepared to step into the work force with a strong foundation in software engineering.

Justin Bak

B.S. Software Engineering, 2021
Explore Classes in Software Engineering
During your first year at Montana Tech, you'll take a freshman seminar course that will introduce you to the software engineering field, as well as computer science. Programming is a key part of your software engineering courses. You'll build on your knowledge and skills through studies in Requirements and Specifications, Verification and Validation, User Interface Design, Software Architecture, and the year-long capstone Senior Design Project.
Learn More About Software Engineering at Montana Tech
Software Engineering Department
Meet faculty, explore our research expertise, and more.
Catalog Details
Get semester-by-semester info about software engineering courses.
Active ACM Chapter
The Association for Computing Machinery provides opportunities to make professional connections.
Related Programs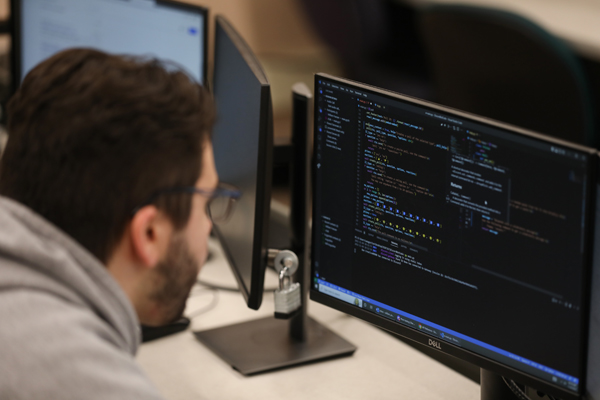 Computer Science
Build in-demand expertise in computing concepts, hardware, software, networking, and artificial intelligence.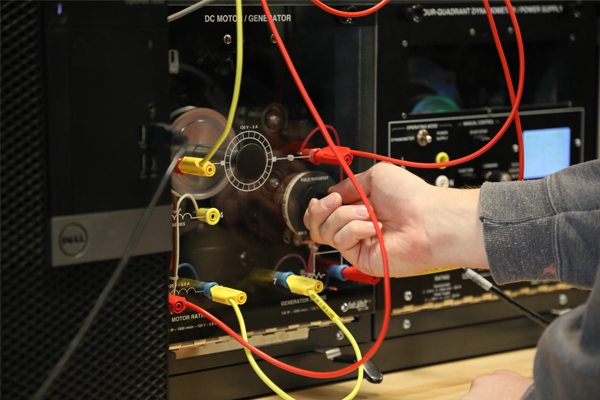 Electrical Engineering
Go further with advanced study of energy and power, automation and controls, signal processing, and instrumentation.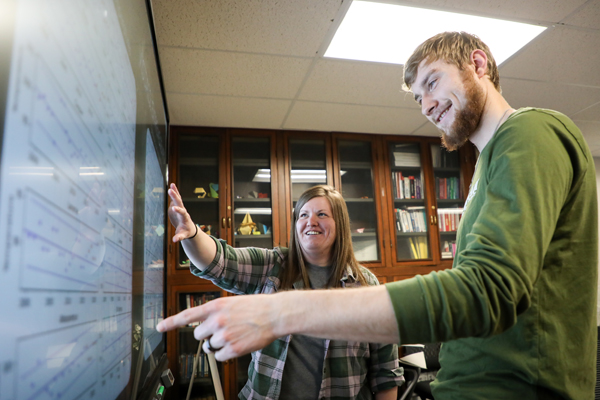 Data Science
Combines computer science and statistics to give you comprehensive data science training.
Connect with us.
We can answer your questions and help you get started.
Susan Schrader
Department Head
sschrader@mtech.edu
406-496-4796