Pre-Professional Health-MPH
Pre-Professional Health is a focus area at Montana Tech, not a degree option. Students in pre-professional health studies may want to pursue a Master's in Public Health. A MPH degree trains professionals who tackle health issues that impact entire populations and communities. While at Montana Tech, you will work to meet the pre-requisites for MPH programs you are interested in. 
Why Study Pre-Professional Health at Montana Tech?
Montana Tech has a long and distinguished history of placing students in professional health programs at universities like Harvard, Creighton, the University of Washington, and Colorado State University. Our rigorous academics, modern facilities, one-on-one mentoring and affordability prepare students for success at a fraction of the cost of other universities.
Join our Student-Centered Program
Pre-professional health students receive personalized attention from world-class Montana Tech faculty in a close-knit and supportive environment. You'll have opportunities to work side-by-side with them on groundbreaking research, from disease transmission and environmental health to the discovery and characterization of mycobacteriophages (viruses that infect mycobacterial hosts).
Ideal Location
Take a break from meeting your pre-professional health requirements by enjoying beautiful Montana. Close to campus are opportunities for skiing at resorts and in the backcountry, hiking Continental Divide Trail and other trails, fishing in pristine mountain streams, or experiencing southwest Montana's hot springs.
90% acceptance rate
For Montana Tech students who apply to medical, dental, pharmacy, or other professional schools

Internships Make a Difference
You'll earn college credit and gain hands-on experience. 

Stand Out, Get Involved
Many pre-professional health majors are active in the Biology Club, Chemistry Club, and Pre-Professional Health Club.
How Does Montana Tech Prepare Students for an MPH?
The Montana Tech pre-professional health program is not a major. These students take courses that will give students a strong foundation in the health field. Potential applicants do need to visit schools' individual sites in order to research DPA's, GRE scores, and other qualities schools might be looking for in MPH applicants. Advisors will help tailor undergraduate study to meet MPH pre-requisite requirements.
What Kinds of Jobs do People with a Master's of Public Health Get?
The Master's of Public health is a versatile degree that can lead to careers in epidemiology, health care management, health care administration, environmental health, and research.  

$119,840 Median Salary
For medical and health service managers, 2021 

$78,830 Median Salary of Epidemiologists
in 2021 
26% Projected Job Growth
For epidemiologists 2021-2031 
Explore Pre-Professional Health Courses
The Montana Tech pre-professional health program helps you explore the health care industry and complete graduate program requirements through a range of pre-professional health courses, such as anatomy and physiology, biochemistry, the freshman pre-professional health seminar, current topics in health care courses, and internships.
Learn More About Pre-Professional Health for Master's of Public Health at Montana Tech
APHA
Explore public health programs and job opportunities on the American Public Health Association website.
CEPH
Find accredited MPH programs to build your plan of study through the Council on Education for Public Health.
Related Programs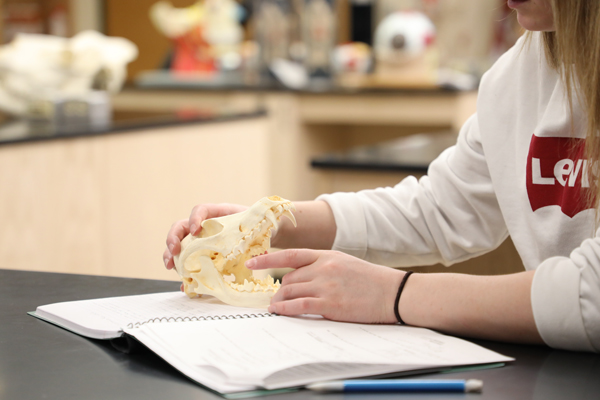 Biology
Gain knowledge in biology including evolution, ecology, genetics, and cellular & molecular biology.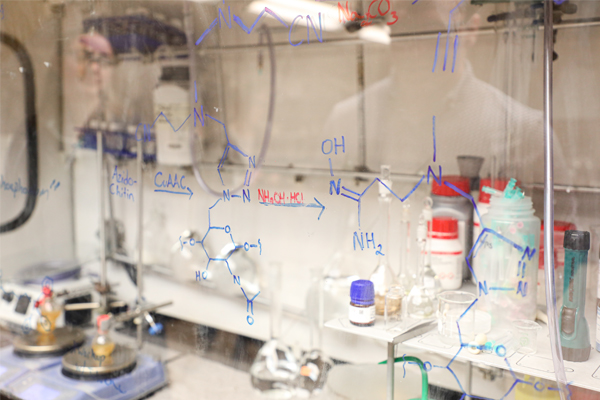 Chemistry
Career paths from the biochemistry option include human and veterinary medicine, dentistry, pharmacy, optometry & more.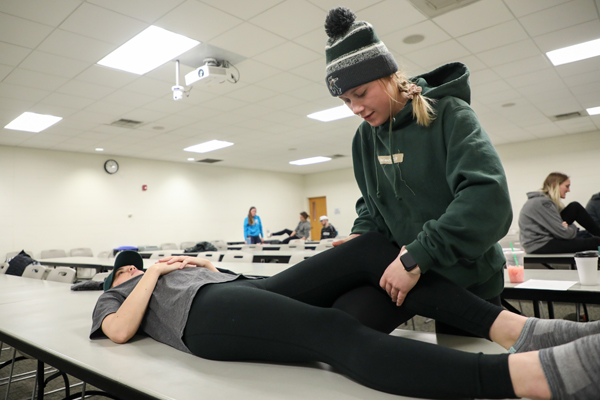 EHS
The Exercise and Health Science curriculum emphasizes health, wellness, exercise physiology, and occupational health and safety.
Connect with us.
We can answer your questions and help you get started.
Dr. Amy Kuenzi
Department Head and Professor
akuenzi@mtech.edu
406-496-4793