The pre-dentistry focus area at Montana Tech is designed to give students the science pre-requisites necessary for acceptance into a dental school. Students interested in pursuing a career in dentistry typically major in Cellular and Molecular Biology in Biology or the Biochemistry option in Chemistry. Most dentistry degree programs are at the doctoral level and require a B.S. degree to be eligible for admission. 
Why Study Pre-Dentistry at Montana Tech?
Montana Tech has a long and distinguished history of placing students in professional health programs at universities like Harvard, Creighton, the University of Washington, and Colorado State University. Our rigorous academics, modern facilities, one-on-one mentoring and affordability prepare students for success at a fraction of the cost of other universities.
Join our Student-Centered Program
Pre-dentistry majors receive personalized attention from world-class Montana Tech faculty in a close-knit and supportive environment. You'll have opportunities to work side-by-side with them on groundbreaking research, from disease transmission and environmental health to the discovery and characterization of mycobacteriophages (viruses that infect mycobacterial hosts).
Ideal Location
Take a break from meeting your pre- dentistry requirements by enjoying beautiful Montana. Close to campus are opportunities for skiing at resorts and in the backcountry, hiking Continental Divide Trail and other trails, fishing in pristine mountain streams, or experiencing southwest Montana's hot springs.

3.55 GPA
Average GPA of students accepted to dental schools in U.S. in 2020

Shadowing
Prior to applying to dental school, applicants must have between 40 and 50 clinical observation hours in a dental setting.
Dental Admissions Test
The Dental Admission Test (DAT) is a standardized exam taken about 15 months before you plan to attend dental school.

Leadership and Community Service
Leadership experience and community service are viewed favorably and can help applicants stand-out from others.

90% acceptance rate
For Montana Tech students who apply to medical, dental, pharmacy, or other professional schools

Stand Out, Have Fun, Get Involved
Many pre-dentistry majors are active in the Biology Club, Chemistry Club, and Pre-Professional Health Club.
Is Pre-Dentistry a Major?  
"Pre-dentistry" is used to identify a student's professional interest, but there is no pre-dental degree. Although not all dental schools require a baccalaureate (B.A./B.S.) degree for admission, it is highly recommended that students plan to complete a bachelor's degree prior to admission.
What Kinds of Jobs do Dentists Get?
Dentists play a significant role in helping patients maintain a healthy mouth through the prevention and treatment of oral disease. Dentists help patients improve their speech, sleep patterns, and appearance through dental techniques such as braces, dentures, dental surgery and the use of dental or oral devices. In addition to private practice, the field of dentistry offers career options in academia (teaching and research), or government.

$163,220
Median salary of dentists in 2021 in U.S.

8% projected career field growth
Through 2030

139,200
Number of practicing dentists in the U.S. in 2020
Explore Pre-Dentistry Courses
Students should refer to dental schools' websites for specific pre-requisite information. Additional upper-level science courses such as microbiology, cell biology, molecular biology, and genetics as well as the courses in mathematics (calculus, statistics) are highly recommended. Study of the social and behavioral sciences, and humanities as well as the courses in business and fine arts will enhance the student's ability to practice dentistry. Fine art courses such as sculpture and drawing help illustrate manual dexterity.
Learn More About Pre-Dentistry
ADEA
Visit the American Dental Education Association website to learn more about dental school admissions.
ASDA
Connect with dental and pre-dental students. Join the American Student Dental Association.
CLSPS
Explore other programs in the College of Letters, Sciences, and Professional Studies.
Catalog Details
Get semester-by-semester degree plans for your pre-dentistry health goals.
MDA
The Montana Dental Association keeps you up to date on dentistry in Big Sky Country.
Related Programs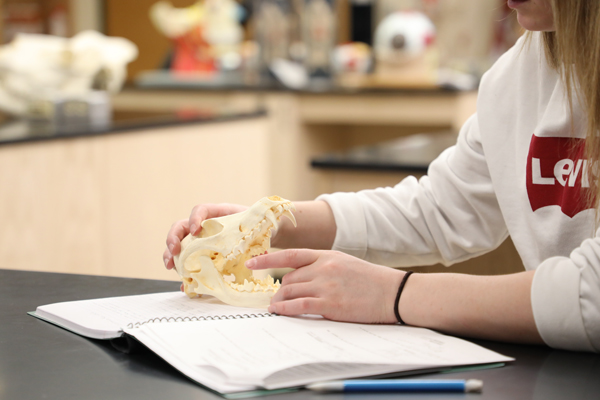 Biology
Gain knowledge in biology including evolution, ecology, genetics, and cellular & molecular biology.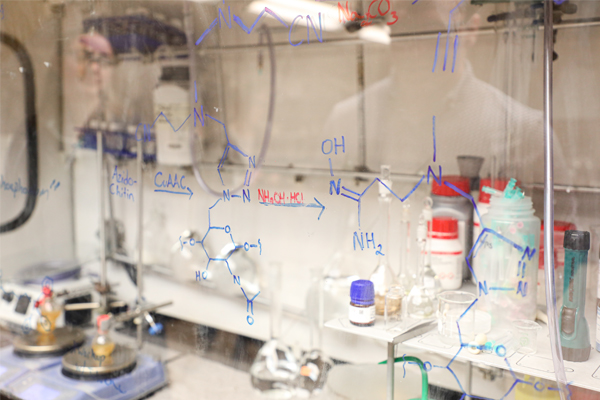 Chemistry
Career paths from the biochemistry option include human and veterinary medicine, dentistry, pharmacy, optometry & more.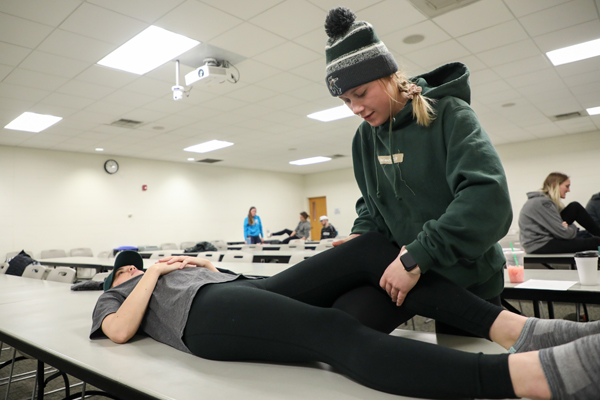 EHS
The Exercise and Health Science curriculum emphasizes health, wellness, exercise physiology, and occupational health and safety.
Connect with us.
We can answer your questions and help you get started.
Dr. Amy Kuenzi
Department Head and Professor
akuenzi@mtech.edu
406-496-4793