Geoscience, Option in Geochemistry, M.S.
Why Study Geochemistry at Montana Tech? 
Our geochemists go on to enroll in PhD programs, work in industry as environmental consultants and lab technicians, and become government geochemists. There are also interdisciplinary MS options available.
You'll learn from our dedicated geochemistry faculty who are committed to student learning. They have multiple years of field, research, and teaching experience. These expert scholars make sure you receive a relevant education in geochemistry by combining challenging research topics with course materials.
 

State-of-the-Art Labs & Equipment

Obtain the advanced knowledge and skills necessary to operate sophisticated instruments through a geochemistry degree program that uses state-of-the-art analytical, laboratory, and field equipment. You'll have access to instruments in your lab courses and opportunities to assist faculty on innovative research projects.
Chemistry Internships
Receive even more hands-on experience through a variety of geochemistry internships in multiple employment arenas. As an in-demand geochemistry student at Montana Tech, you'll have your pick of top internships in your area of interest.
Outstanding Location
While experiencing geochemistry from your own research and studies, you'll also have countless opportunities to enjoy Montana's great outdoors both in and around Butte as well as across the state. Southwest Montana is home to skiing, hot springs, fly fishing, mountain biking, hiking, and camping.
Accelerated Master's 
Qualified Montana Tech undergraduates have the opportunity to receive an accelerated M.S. degree by getting a jump start on required graduate coursework. Careful design to include qualifying graduate-level coursework into the undergraduate curriculum will lead to an accelerated M.S. degree. Most students graduate with a master's and bachelor's degree in five years. 
Study Geochemistry and Have Fun Too
Get involved in various clubs and organizations on campus. Montana also has a plethora of outdoor activities to keep you busy outside of class. Ski at nearby resorts or in the backcountry. Enjoy southwest Montana's hot springs. Hike the Great Divide and other trails. Fish in pristine mountain streams.
Be Ready for a Career in Geochemistry
Through our rigorous geochemistry degree you'll not only gain the knowledge and skills you need to succeed. You'll also develop communication, interpersonal, and project management skills employers seek. From Montana Tech's engaged chemistry faculty to Career Services, you'll have the resources, support, and connections you need to land coveted internships and jobs and receive a top geochemistry salary.
Admissions Requirements
You must hold a B.S. in chemistry, geology, or any science or engineering. An undergraduate background of inorganic, analytical, organic and physical chemistry, physical and historical geology, petrology, and mineralogy is required or some of these undergraduate background courses can be taken during the first year of graduate school at Montana Tech depending upon prior undergraduate specialization.
Thesis and Non-Thesis Options
You have a choice of a 30-credit program that includes a publishable paper or thesis or a non-thesis track of study where 36 credits are taken. 

$79,760 per year average annual salary
For chemists, 2021 

6% annual growth in career field
About average for all careers 
What is Geochemistry? 
Geochemistry is an interdisciplinary field of study in which the science of chemistry is used to solve earth science problems. Areas of study include the full spectrum of topics from geobiochemistry, to water/rock/microbe interactions, thermodynamics of natural systems, coevolution of geochemistry and life, thermodynamics of minerals, and migration of pollutant species in soil and water.
What Kinds of Jobs do Geochemistry Graduates Get? 
Many of our graduates continue their graduate work in a Ph.D. program. Other graduates have found employment with various organizations such as the Montana Bureau of Mines and Geology, Montana State Department of Environmental Quality, Copper Environmental, Energy Labs, the Pegasus Gold Corp., Applied Technology, Inc., Chemex Labs, The Atlantic Richfield Chemical Co., Marathon Oil Co., Westinghouse, GeoEngineers Inc., and American Geochemist Corp.
Explore Classes in Geochemistry 
You will acquire strong fundamental and practical knowledge in chemistry and environmental geochemistry and can choose thesis topics ranging among a large variety of geochemical/environmental topics. In addition, students are required to take three seminar classes, CHMY 594 (Graduate Geochemistry Seminar), TC 5150 (Graduate Writing Seminar),  and either, GSCI 5940 (Graduate Engineering Seminar) or NRSM 594 (Restoration Seminar). 
Learn More About Geochemistry at Montana Tech
Chemistry Department
Meet faculty, explore our research expertise, and more.
Related Programs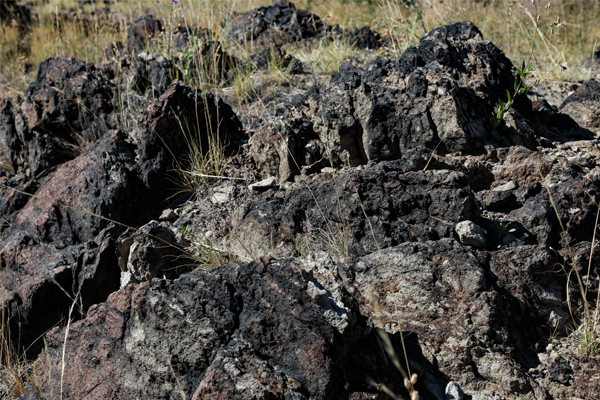 Earth Science and Engineering, Ph.D.
Become an expert in the geosciences. Graduates are positioned for numerous careers important to Montana.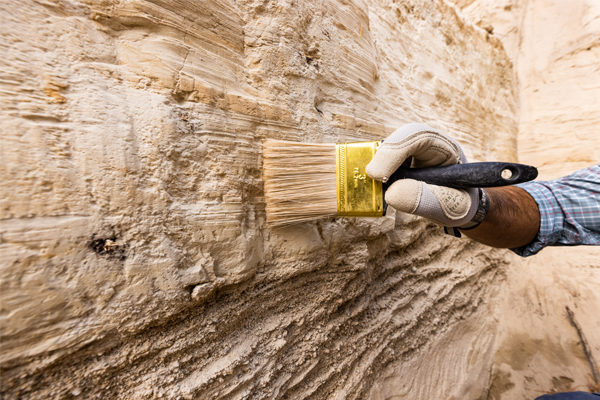 Geoscience, Geology Option, M.S.
A Master of Science in Geoscience with an "Option in Geology" allows specialization in many fields of Applied Geology.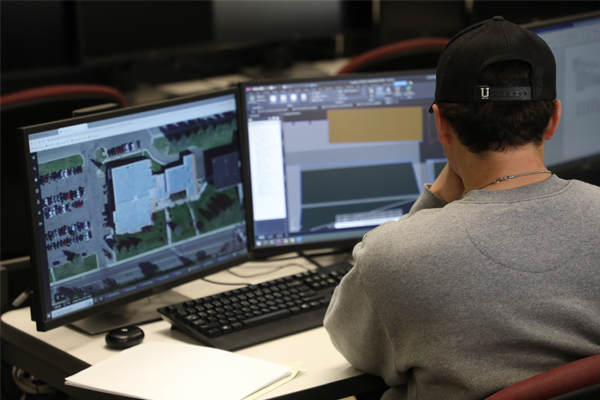 Geoscience, Geophysics Option, M.S.
Students are encouraged to begin participation in a variety of research and field exploration projects early in the program.
Connect with us.
We can answer your questions and help you get started.
Dr. Alysia Cox
Associate Professor
(406) 496-4185
acox@mtech.edu