Earth Science and Engineering, Ph.D.
Why Study Earth Science and Engineering at Montana Tech?
The Doctor of Philosophy (Ph.D.) in Earth Science and Engineering (ESE), builds on engineering and science BS and MS programs and the Montana Bureau of Mines and Geology (MBMG). Graduates will be positioned for numerous careers important to Montana, including energy/mineral development, geological/geophysical exploration, environmental consulting/protection, land/resource management, state and federal government, academia, and non-profits. 
Learn from the Best 
This Ph.D. program and its focus areas build naturally on Montana Tech's historic status as Montana's Lance College of Mines and Engineering; its current designation by the Board of Regents as a special focus institution, focused on science, engineering, technology, and health; its long-standing constituency of extractive and natural-resource-focused stakeholders; and the continuing economic importance of such industries to Montana. 
Research-Focused, Top-Notch Facilities 
Our campus is small, but our reputation is far-reaching. Montana Tech researchers receive funding from leading institutions including the National Science Foundation and ARMY Research Lab. Our laboratories include the nation's only underground mine classroom, the Center for Advanced Minerals Processing, and several others.  
Montana Bureau of Mines and Geology 

 
Come study where the data is kept. The Montana Bureau of Mines and Geology is the principal source of earth science information for the citizens of Montana. A non-regulatory state agency, the MBMG provides extensive advisory, technical, and informational services on the State's geologic, mineral, energy, and water resources. The MBMG is increasingly involved in studies of the environmental impacts to land and water caused either by past practices in hard-rock mining or by current activities in agriculture and industry.  
Ideal Location

 
Take a break from your research and dissertation by enjoying beautiful Montana. Close to campus are opportunities for skiing at resorts and in the backcountry, hiking Continental Divide Trail and other trails, fishing in pristine mountain streams, or experiencing southwest Montana's hot springs. 
What is the Earth Science

and

Engineering

Ph.D

? 
You will acquire up-to-date, advanced knowledge, skills, and understanding in and integrating earth science and engineering, as needed to meet the changing needs of society. Students blend theory with practice and science with engineering to integrate, design, model, problem solve, and apply advanced knowledge, skills and understanding in the field.  
What Kinds of Jobs Do Graduates Get? 

 
A terminal degree in Earth Science and Engineering opens doors of opportunity for employment. Become an expert in your chosen field of study. Work or supervise in industry or pursue teaching or research positions in academia. You receive the highest level of training in our rigorous program.  
Explore

Classes Required for the Earth Science Engineering Ph.D.
 The Earth Science and Engineering Ph.D. is a research degree. You are required to earn at least 60 credits. You may specialize and earn a degree concentration or option, such as geochemistry, geological engineering, hydrogeology, mining engineering, or any other earth science and engineering subdiscipline where Montana Tech offers a M.S. or Geoscience M.S. option 
Learn More About Earth Science & Engineering at Montana Tech
Fellowships, Funding
Fund your education through fellowships, scholarships and numerous other opportunities.
Catalog Details
Get semester-by-semester degree plans for your earth science engineering goals.
Related Programs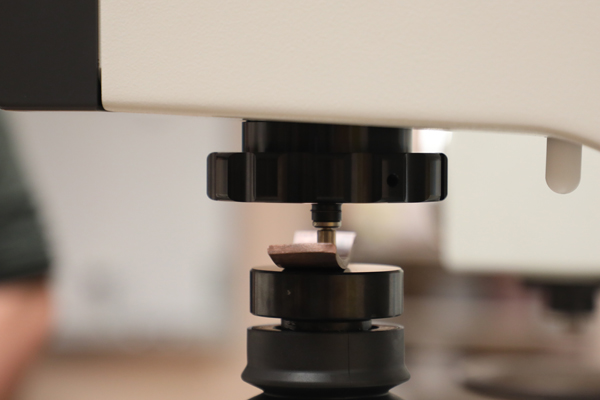 Materials Science, Ph.D.
The Materials Science and Engineering program at Montana Tech prepares students for careers in materials-related fields.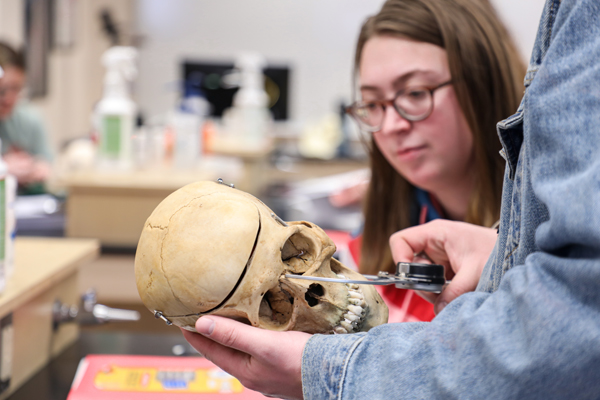 Interdisciplinary Studies, Ph.D.
Administered in partnership with the University of Montana in Missoula that allows the student to bring forward a problem or series of problems to research.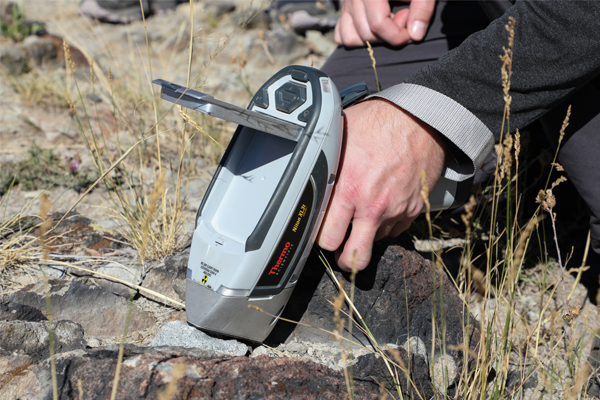 Engineering Geology
Geological Engineering, Hydrogeological Engineering, Geology, and Hydrogeology options available for this M.S. degree.
Connect with us.
We can answer your questions and help you get started.
Dr. Alysia Cox
Associate Professor of Environmental Chemistry
acox@mtech.edu
(406) 496-4185