General Engineering, M.S. - Welding Concentration
Why earn your Master of Science in General Engineering at Montana Tech? 
You'll learn from the best professors and have access to state-of-the art labs with excellent research opportunities. Master's degrees often command higher salaries in the workforce and can also serve as a launchpoint into further graduate study. 
Specialize
The Welding Engineering option offers a sound education in welding processes, codes and standards requirements, nondestructive examination and welding metallurgy. 
State-of-the-Art Labs 
You'll have access to cutting-edge facilities at Montana Tech, like the one managed by Dr. Jack Skinner. 
The Montana Tech Nanotechnology Laboratory (MTNL) was established in 2014 by Dr. Jack Skinner. The MTNL cleanroom contains unique equipment and capabilities within the state with a lithography bay and general cleanroom space. Equipment in the MTNL cleanroom enables nanoscale fabrication and characterization. Specifically, equipment includes the following: scanning and transmission microscopes, spectroscopic ellipsometer, thermal evaporator, reactive ion etcher, deep reactive ion etcher, critical point dryer, parylene coater, ultramicrotome, co-sputter deposition, contact aligner, profilometer, solar simulator, laser cutter, atomic force microscope, nanoimprint lithography and passivation tools, 3D printers, and electrospinning equipment, among others. The MTNL cleanroom provides students a career-defining experience to gain skills for many industries, including semiconductor, biomedical, petroleum, aerospace, and national security, as well as other highly-rewarding career areas. We provide a facility and expertise that aim to promote business and economic growth in Montana and enable our talented and prepared graduates to pursue challenging and rewarding career opportunities world-wide.
Outstanding Location 
Live and learn in Butte, an outdoor adventurer's paradise. Six mountain ranges surround the Montana Tech campus, and two national parks and five rivers are nearby for weekend adventures. You'll benefit inside and outside the classroom while earning your master's degree in general engineering here. 
Study General Engineering and Have Fun Too 

 
Get involved in various clubs and organizations on campus, such as the Engineers Without Borders club. Ski at nearby resorts or in the backcountry. Enjoy southwest Montana's hot springs. Hike the Great Divide and other trails. Fish in pristine mountain streams. While you earn your general engineering degree, you'll enjoy doing it at Montana Tech. 
Other Concentrations
The Civil Engineering concentration focuses on the structural engineering, geotechnical, and water hydraulics and hydrology fields of civil engineering.
The Mechanical Engineering concentration focuses on mechanical power and machines, energy studies, and concurrent engineering.


Excellent career outcomes
Explore Classes for the General Engineering Degree
When the candidate for a master's degree has elected Option A (thesis option), the student must present the thesis and pass an oral examination. The oral examination will include an examination on the thesis presentation, but may also include questions relating to the graduate study program.
Students who elect the non-thesis option must complete at least six (6) credits of special problems and pass an oral and comprehensive exam.
The required number of credits (30 or 36 depending whether the student is following Option A or Option B) will be selected upon approval of the student's graduate committee, in a manner such that the Graduate School requirements are met.
Learn More About General Engineering at Montana Tech
Research Office
Learn about ground-breaking research going on at Montana Tech.
Related Programs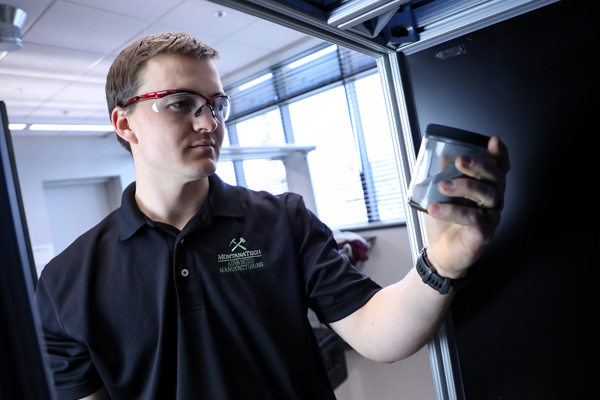 Master of Engineering
Civil engineering and mechanical engineering are both one of 12 options for study in this degree that provides an avenue for professional advancement and licensure.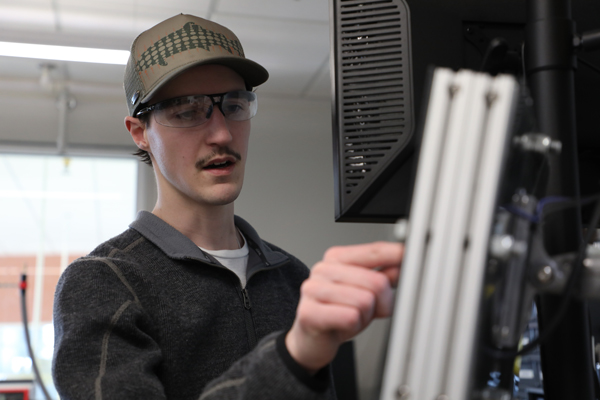 MPEM
This Master of Project Engineering and Management gives working professionals an opportunity to enhance their technical and managerial skills with minimum disruption to their workday.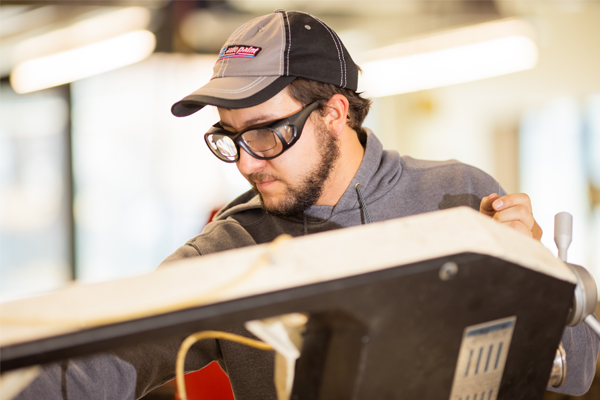 Accelerated M.S.
A number of Montana Tech master's degree programs are set up so undergraduates can earn both a bachelor's and a master's degree in five years.
Connect with us.
We can answer your questions and help you get started.
Dr. Jack Skinner
Professor
406-496-4460
JSkinner@mtech.edu