Learn to identify and solve complex engineering problems by applying engineering, science, and mathematics principles through the ABET-accredited bachelor's degree in civil engineering at Montana Tech.
Why Study Civil Engineering at Montana Tech?
This student-centric civil engineering degree is led by a highly energetic and knowledgeable faculty. They are passionate about teaching and learning as well as creating a culture that feels like family.
Montana Tech's civil engineering degree has close ties with industry, bringing in not just occasional guest lecturers, but accomplished professionals who co-teach with faculty in civil engineering. In the past, students have benefited from courses co-taught by the owner of a large commercial construction company; a district engineer with the Montana State Department of Transportation; and a lead structural engineer with a national consulting firm. Learning from these experts helps you transition more easily from academia to industry and makes you even more attractive to prospective employers.
First Class Labs and Equipment
To ensure you have plenty of hands-on learning opportunities, Montana Tech has a full-time lab director who assists faculty in integrating labs into your civil engineering degree. You'll have access to state-of-the-art and fully equipped laboratories in Montana Tech's Natural Resource Research Center (NRRC). This three-story facility, which offers you numerous study areas and large bay windows to take in the beautiful Montana scenery, includes a composites and wood testing lab with nearly $100,000 in wood testing equipment direct from Germany.
Civil Engineering Internships
Gain even more hands-on experience through civil engineering internships locally in Butte or across Montana and the nation. Civil engineering internships typically include assisting engineers in creating structures, buildings, and public works projects, from bridges to roadways to thoroughfares. Civil engineering internships often serve as a gateway to future civil engineering careers.
Outstanding Location
By earning your civil engineering degree at Montana Tech in Butte, you'll have easy access to an outdoor enthusiast's paradise. Montana Tech is surrounded by six mountain ranges, two national parks, and five rivers, offering you endless opportunities to ski, hike, fish, and just enjoy the beauty of Montana.
Study Civil Engineering and Have Fun Too
Make the most of your time at Montana Tech by getting involved in academic and special interest clubs, engaging in student activities and events on campus, and taking on leadership roles through Student Government. Take a break from your studies in civil engineering to ski at nearby ski hills or in the backcountry; enjoy southwest Montana's hot springs; hike the Great Divide and other trails; and fish in pristine mountain streams.
Support for Your Career Success
Montana Tech prepares you to be highly sought after for jobs with a civil engineering degree. Montana Tech faculty will encourage you to pursue professional licensure and other certifications to advance your civil engineering career. You'll also benefit from a highly engaged Career Services team, which will assist you in finding civil engineering internships and jobs in civil engineering.

What is Civil Engineering?
Arguably the oldest engineering discipline, civil engineering involves the design, construction, and maintenance of the physical and naturally built environment. Civil engineers design, build, supervise, and construct sustainable projects and systems in both the public and private sectors. Projects are wide in scope and can include buildings, roads, airports, tunnels, dams, bridges, and municipal systems.
What Kinds of Jobs Do Civil Engineers Do?
Montana Tech civil engineering graduates design and construct major infrastructure projects like dams, spillways, hydraulic structures, roads, airports, bridges, tunnels, and buildings. They work in both the private and public sectors including state departments of transportation, consulting firms, and even commercial construction companies all over Montana, the region, the country, and the world. Career fairs at Montana Tech typically attract dozens of companies that are looking to hire our career-ready graduates in civil engineering.

7% Projected Growth
By 2026
Explore Classes for Civil Engineering
Your civil engineering degree at Montana Tech will equip you with a holistic, balanced understanding of engineering, including planning, layout, and design for sustainable residential, commercial, and/or industrial projects. Course offerings include sustainable engineering; water resources engineering; construction engineering; structural engineering; transportation engineering; and building inspections.
Learn More About Civil Engineering at Montana Tech
Civil Engineering Department
Meet faculty, explore our research expertise, and more.
Catalog Details
Get semester-by-semester info about civil engineering courses.
American Society of Civil Engineers
Learn more about professional opportunities through the student chapter.
Related Programs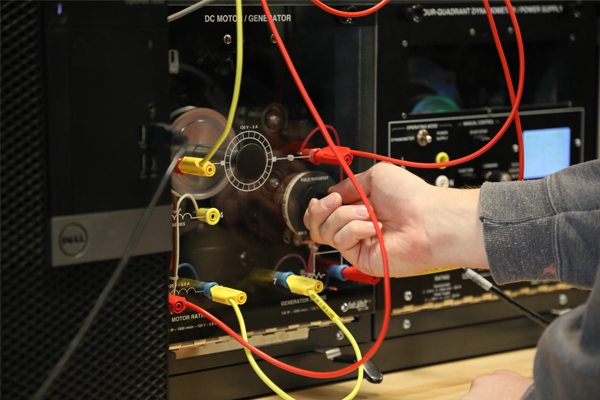 Electrical Engineering, B.S.
Go further with advanced study of energy and power, automation and controls, signal processing, and instrumentation.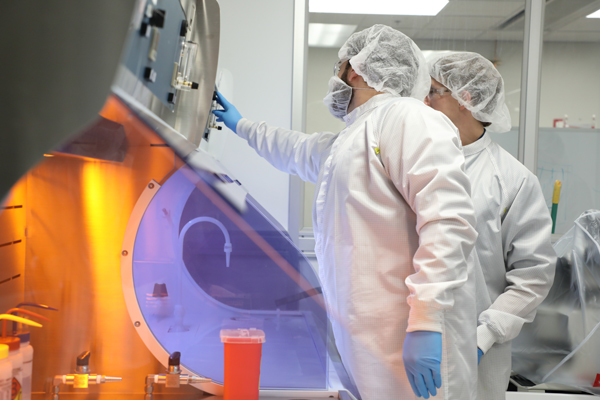 Mechanical Engineering, B.S.
Learn to design and build machines from small devices to spacecraft and prepare for an in-demand, high-pay career.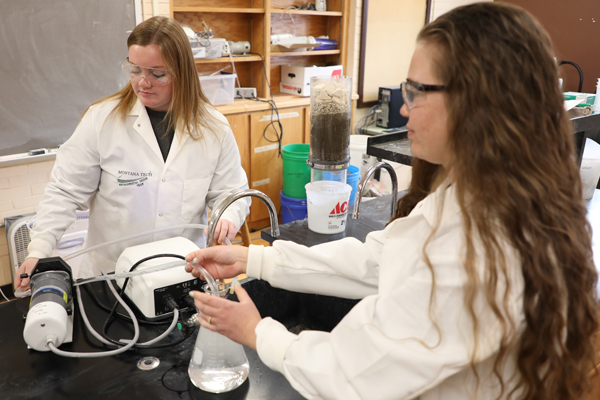 Environmental Engineering
Address complex environmental issues such as climate change and pollution.
Connect with us.
We can answer your questions and help you get started.
Dr. Liping Jiang
Department Head and Associate Professor
ljiang@mtech.edu
406-496-4771