Dr. Joe Cooper joins Montana Tech as vice provost for student success and dean of students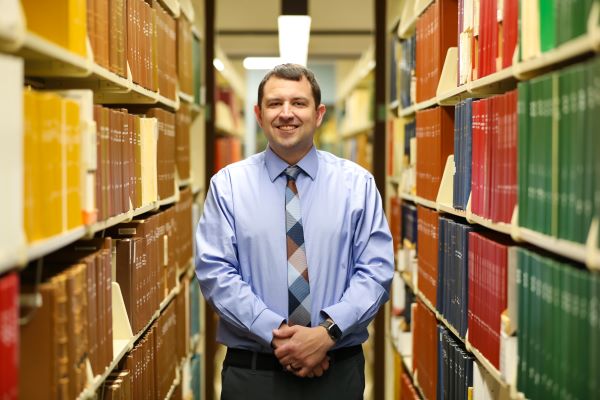 Montana Technological University has hired Dr. Joe Cooper as the vice provost for student success and dean of students. Dr. Cooper most recently served as the dean of students at Northland College in Ashland, Wisconsin.
Previously Dr. Cooper served as interim vice president and dean of students, executive director of student financial services, interim senior director of housing, director of student activities, and associate director of housing and residential life at Michigan Technological University. 
"During my campus visit, I was so impressed with the passion and pride that students, faculty, and staff demonstrated for Montana Tech," noted Cooper. "It is truly unlike anything I've experienced before. I am thrilled for the opportunity to join the Oredigger community and work to advance and support student success, both inside and outside the classroom." 
Cooper will be the senior student affairs officer at Montana Tech, providing vision, leadership, and strategic direction to the support services, functions, and programs that enhance the Oredigger student experience. He will oversee academic advising, academic support services, administrative compliance, campus life, career services, conference services, counseling and wellness, disability support services, housing and residence life, international student services, leadership development, orientation and first-year programs, student rights and responsibilities, Student Union, and testing and tutoring. 
Cooper received the Bayard Rustin Award from the National Society of Black Engineers, American College Personnel Association (ACPA) - College Student Educators International Distinguished Service Award, and Michigan Technological University's Outstanding Supervisor Award. He currently serves on the ACPA-College Student Educators International Education Foundation as Secretary and also as an Advisory Board Member for CampusWell. 
Cooper will advocate for student well-being and concerns in every aspect of their collegiate experience. He will be the student success champion and provide the student perspective in all aspects of institutional decision-making, from policy setting to programmatic design. He will also interact with parents, faculty, academic and non-academic departments, and the local community in student-related matters.
"We look forward to Dr. Cooper serving as the vice provost for student success and dean of students. Joe has spent his life immersed in providing programs and services focused on student success, and we are excited for Joe and his family to join our Montana Tech family," added Montana Tech Chancellor Dr. Les Cook.
Dr. Cooper and his wife Angela, with their two-year-old son, Ellis, will join Montana Tech on July 3, 2023.