Montana Tech Outdoor Life program aims to connect community with adventure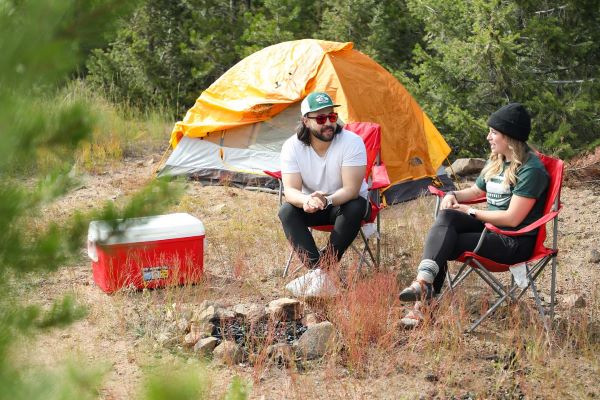 Nearly one-third of Montana is public land, with 169,829 miles of river, all available for the enjoyment of the people, but it can be challenging learning how to unlock knowledge about access, safety, and proper gear. Butte makes a great home base for adventure, but it's not uncommon to need a little help getting started.
Environmental Engineering Junior Johannes Chandler says the Outdoor Program is a huge opportunity for students.
"The Outdoor Program has a ton of equipment and opportunities for students who are experienced outdoorsmen and women as well as those new to it," Chandler said. "In Butte, you're surrounded by some of the best outdoor recreation in the United States, the Outdoor Rec program at Tech is your key to open those doors."
Chandler says he learned new techniques for outdoor cooking and efficient car camping, and has made lasting connections and friendships with classmates.
"My favorite experience with the outdoor rec program was the spring break trip to Utah and Arizona," Chandler said. "I had never been to the central southwest and it was an eye-opening experience."
Montana Tech's Director of Outdoor Recreation Cynthia (Katie) Bigbee strives to connect the community with opportunities.
"Growing up outdoorsy is a privilege, not a right," Bigbee notes. "If you don't have a background or know someone who does, it can be a big barrier."
Bigbee is expecting new equipment to arrive this fall allowing students to have more adventures than ever. She's anticipating more water offerings. Right now her office offers inexpensive rentals of gear for biking; hiking; backcountry skiing; fly, spinner, or ice fishing; camping; cross-country skiing; and games such as horseshoe or volleyball.
She also has numerous activities planned including a backpacking outing, a float on the Madison River, exploring Lewis and Clark Caverns, plant walks, wilderness skills, orienteering and navigation skills days, biking Discovery ski area, bike skills 101, a Forest Service cabin camping trip, a snowshoeing trek, ski film movie night, outdoor yoga, fly fishing outing and bear spray training. Outdoor Recreation also is partnering with Recreate Climbing to host monthly climbing sessions.
Bigbee has a long history in outdoor recreation, and can help people at any stage of outdoor proficiency.
"I've helped a lot of students find gear," Bigbee said.
The Outdoor Life program is located in the student union building, room 203B.