Montana Tech enrolling students in new Bachelor of Science in Construction Management program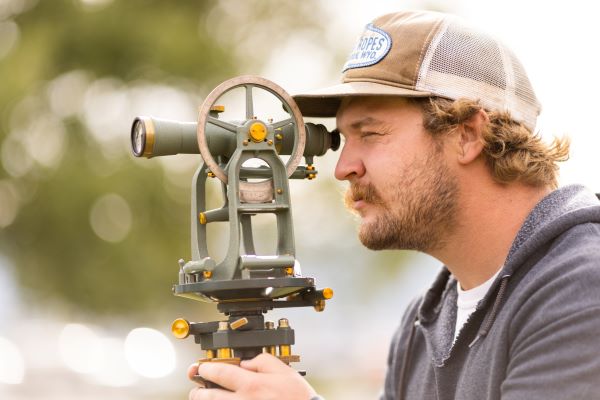 Montana Technological University is now admitting students to the recently approved Construction Management Bachelor of Science program, housed in the School of Mines and Engineering's Civil Engineering department.
"We are incredibly excited about the new Construction Management curriculum at Montana Tech," School of Mines and Engineering Dean Kenneth Lee said. "Our program will provide graduates with well-paying, high-demand careers in the construction industry in Montana and beyond."    
The new degree is a perfect fit for students who want to participate in Montana's robust and growing construction economy and prefer to focus their studies on the multidisciplinary aspects of the field that include logistics, CAD design, communications, surveying, health and safety, budget and cost analysis, human resources, and personnel management, in conjunction with foundational principles of construction. The new program also allows two-year pathways from programs offered at Highlands College.
Executive Director of Admissions and Enrollment Leslie Dickerson reports that Montana Tech is accepting applications to the university for Fall 2023 and Fall 2024. Fall 2023 courses begin Aug. 21.
"It's not too late to get signed up for classes," Dickerson said.
Graduates can expect to enter a job market where their skills are in demand, with high salaries. According to the Bureau of Labor Statistics, the median salary for construction managers in 2021 was $98,890 per year or $47.55 an hour. The bureau notes that the construction industry is projected to grow 8% per year over the next, faster than most other industries.
In 2022, Governor Greg Gianforte's office reported that employment in Montana's construction sector boomed 12.3% between February 2020 and February 2022. At the time, the governor's office reported that Montana's growth rate in construction-sector employment only trailed that of Idaho.
Incoming freshmen and returning Tech students can enroll in the new program. Continuing students may have additional requirements to complete their degree, depending on the coursework they've already completed. Montana Tech plans to make a strong push to enroll freshmen and transfer students in Fall 2024.
To apply, click here. To schedule a campus visit and learn more about the program, click here. If you have other questions, please direct them to admissions@mtech.edu.