Environmental Engineering Department announces 50th anniversary celebration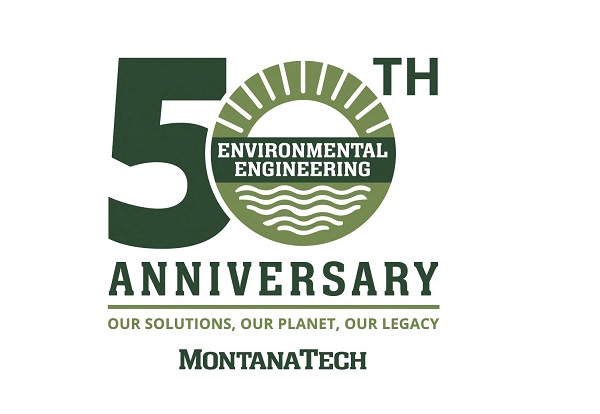 The Environmental Engineering Department of Montana Technological University will present its 50th anniversary celebration: "Proud of the Past, Aware of the Present, and Striving for the Future," during Homecoming Week.
The Montana Board of Regents approved the Environmental Engineering program in 1972.
"Since then, the program has produced nearly 1,000 graduates who have been engaged in innovative ways to solve challenging environmental problems at global, national, regional and local levels," Department Head Dr. Kumar Ganesan said. "They have been directly responsible for improving the quality of life of Montana communities through Superfund cleanup."
Montana Tech's Environmental Engineering program is unique in that it is the only standalone program in the nation that has existed for fifty years. It received ABET accreditation in 1982.
The event kicks off Thursday, September 14 at noon with keynote speaker Dr. David Vaccari, is the current president of the American Academy of Environmental Engineers and Scientists (AAEES), a premier professional engineering society in the US. He is also a professor and Head of the Environmental Engineering program at Stevens Institute of Technology.
A presentation of alumni and student accomplishments, and a campus tour will follow. A celebration gala and dinner will be held at Front Street Station.
A Technical Workshop (CE Credit) will take place on Friday, September 15. Sessions begin at 9 a.m. and include the following topics:
Role of Environmental Engineers in Natural Resources Industries
Environmental Challenges of the Future
Environmental Education to Meet Future Industry Needs
Sustainability in Natural Resources Industries
Restoration techniques for Air, Water, and Land
Waste as a Resource for the Future
Campus tours will take place from 4-5 p.m. on Friday. At 6 p.m., the Distinguished Alumni Banquet will take place at Butte Country Club. Prior reservation and an additional fee are required for this event. Tickets can be purchased through the Alumni Association.
On Saturday, September 16, 2023, the Department will hold a tailgate party at 10 a.m., prior to the football game, where the Orediggers face off against Eastern Oregon.
To see discounted rates for hotels, register for the event, or provide corporate sponsorship, click here.