Registration opens Monday, March 27 for Montana Technological University's summer and fall courses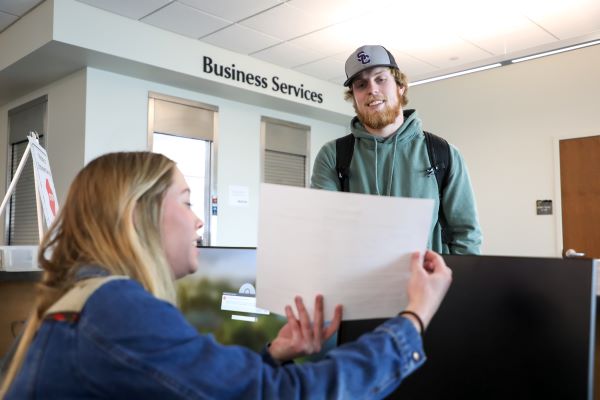 The state's only special focus STEM university will offer more than 80 sections of classes this summer, and more than 750 for fall. The first 5-week and full 10-week summer sessions will begin May 30. The first 5-week session will end June 30. The second 5-week summer session will begin July 5 and will end along with the full session on August 4. Fall courses will begin on August 21 and will run through Dec. 8.
Current students
Registration for Summer and Fall 2023 begins for graduating seniors and graduate students on Monday, March 27. Registration for remaining seniors and post-baccalaureate students who have 90+ earned credits will begin March 29. Currently enrolled juniors who have 60-89 earned credits will be able to register March 31. Currently enrolled sophomores and freshmen who have earned between 1-59 credits will be able to register April 4. Currently enrolled nursing students have their own registration requirements and can see those here. All currently enrolled students may register with their advisor, via MyMTech, with an ALT pin provided by their advisor, or in the Enrollment Services Office.
A chart summarizing the pre-registration schedule can be found here. 
 Incoming freshmen, transfer and readmitted students
Registration will open April 24 for incoming freshmen, transfer students and readmitted former students. These students will be registered by their advisors, or by Enrollment Services only after the student has met with their advisor.
Online registration rallies for new incoming freshmen or transfer students will be held April 20, May 11, May 25, June 15 and June 29. These events will also include meetings between student and advisor and sessions on what to expect next, along with a question and answer session. To register and find out more information, click here. In-person registration rallies for new incoming freshmen or transfer students will be held on campus on May 5 and June 9. These events include a free lunch, a meeting between student and advisor, a session on what to expect post-registration, and a question and answer session. To register and find out more information, click here.
All students
The Summer and Fall schedules are viewable through MyMTech. Please keep in mind that we are still receiving schedule changes from departments, so courses are subject to change. The steps for viewing the schedule are below.
Sign in to MyMTech
Find the Orediggerweb toolbox on the right side of the webpage
Choose All Montana Tech Classes
Choose Summer Semester 2023-2024 or Fall Semester 2023-2024
Search by subject and course number
Be sure to contact your academic advisor to set up a registration appointment. Your advisor will assist you with registration or provide you with the alternate PIN to allow you to register yourself. 
Students can obtain their booklists from the Montana Tech Campus Store. Students who need to finalize their Financial Aid can find out more information here, or can call (406) 496-4223. Enrollment Services, Academic Advising, Financial Aid, and Business services are all conveniently located in the Student Success Center.
Montana Tech accepts rolling applications up until the first class day of the semester, though it is advised that students apply early, especially if they are in need of financial aid. To apply, click here.