MONTANA TECH TEAMS COMPETE IN CONSTRUCTION COMPETITION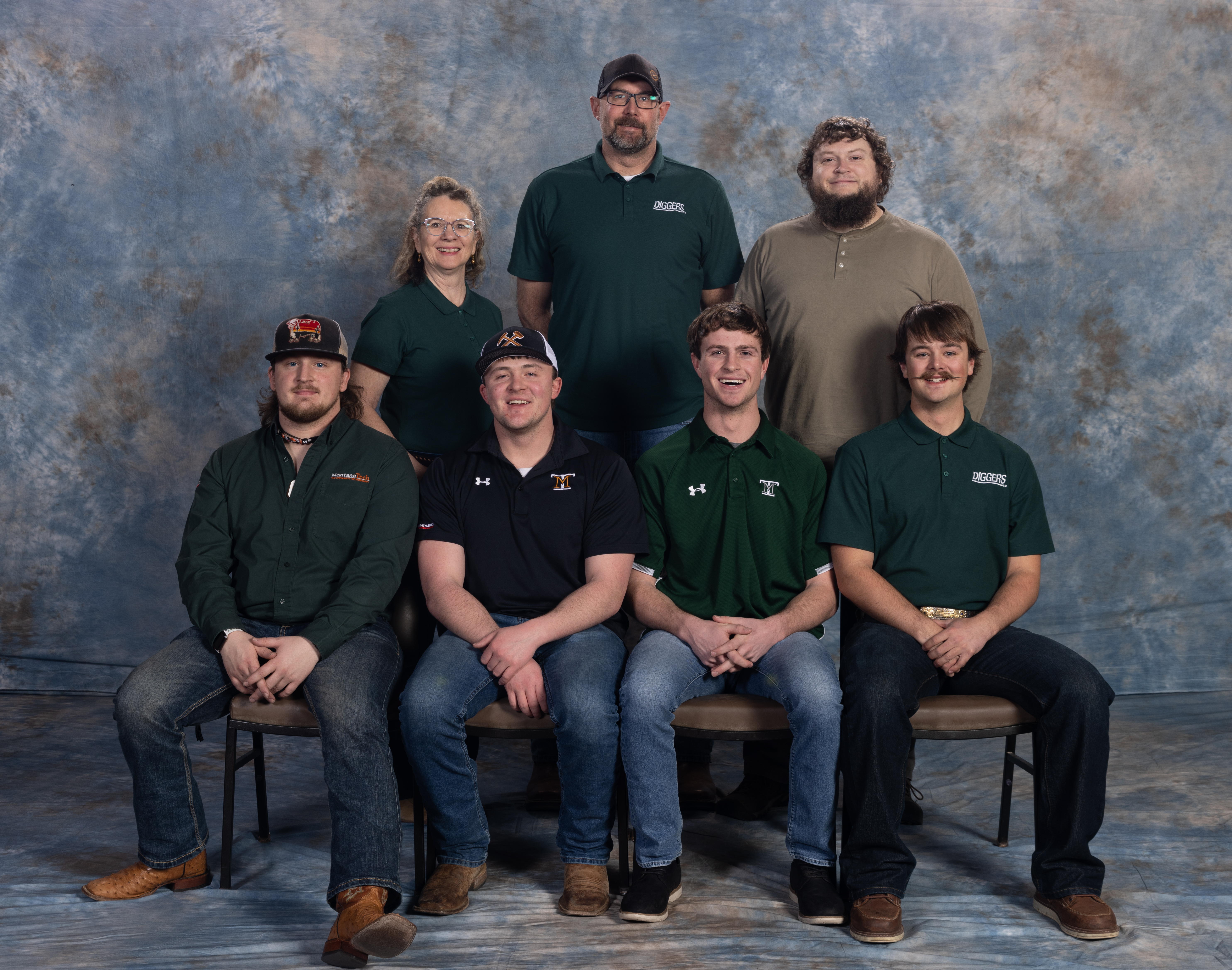 Three teams from Montana Technological University competed in the 2023 Associated Schools of Construction (ASC) Region 6/7 annual Construction Bidding Competition in Sparks, Nevada. Montana Tech entered a team in the following categories: Heavy Civil, Preconstruction, and Project Management.
The university's Heavy Civil team placed 3rd in the competition. The team was comprised of six seniors studying civil engineering. The team trained through the fall semester, focusing on learning various methods to construct heavy civil projects. The team had only one individual, Brandon Quinn, with past competition experience. Quinn, the 2023 team captain, competed in the 2022 competition as an alternate, and his team placed 2nd. The Heavy Civil team members have various construction experiences through summer internships. The competition included 15 teams from Rocky Mountain region universities, including Montana State, Colorado State, Northern University of Arizona (1st place), Brigham Young University (2nd place), and the University of Alaska. The Montana Tech team included Chip Anderson, Willie Anderson, Beau Drivdahl, Cody Gagnon, Brandon Quinn, and Ashley Patera. Adjunct Sonya Rosenthal coached the team and expressed pride in how quickly the team learned and applied learnings from workshops and presentations from industry and coursework to solve their competition problems. The team was given two Kiewit-sponsored problems of replacing a steel tank with a concrete tank in Hawaii and then repairing a marine structure on Waikiki beach. 
The second Montana Tech team competed in the Preconstruction category. This open category, sponsored by PCL, saw competition from 13 universities across the United States, such as the University of California/Berkeley, Santa Clara University, Illinois State University, California Polytechnic State University at San Luis Obispo (1st), California State Polytechnic University, Pomona (3rd), and Colorado State University (2nd). This is the second year in a row that Montana Tech has competed in this category. The club is excited to continue competing in this category to strengthen its skills further. Team members included Seif Benjemia, Andruw Brester, Mac Hauck, Chase Hinckley, Jade Morast, and Cael Ricci. "I am so proud of the work this team did to prepare and how well this team performed at the competition," Industry Coach Bill Ryan said. "This project was a complicated existing campus remodel and addition for the Adidas North American Headquarters in Portland, Oregon. The project site was very tight, fully occupied by Adidas staff, and the 100% kitchen remodel still required 1700 meals per day, not to be interrupted. This team exceeded all the goals they set for the week. Their ability to understand the project goals, risks, limitations, cost, plan, and schedule this complex project matched the project sponsors plan in most critical areas."
Bill added, "The Montana Tech community should be very proud of all three teams who competed. I know we coaches are."
The third Montana Tech team competed in the Project Management category sponsored by DPR Construction. This open category saw competition from 16 universities across the United States, such as Texas A&M, University of California/Berkeley (3rd), Boise State University (2nd), Santa Clara University, Oregon State University, and California Polytechnic State University at San Luis Obispo (1st). This is the second time Montana Tech has competed in this category in several years, and the club is excited to form the 2023/2024 team. Team members included Justus Peterson, Beau Petersen, Hannah Oggerino, Troy Springer, Kyler Tesch, and Thomas Walkup. The team's industry coach, Andy Anderson, praised the hard work and dedication the students showed both during preparation for and during the ASC Competition.
"The students volunteered hundreds of hours of their time to further their knowledge of the construction industry, and completed against schools 14 times larger than Montana Tech," Anderson said. "I'm proud of their work and excited to earn our spot on the podium next year."
Overall, the competition categories that the club selects match the many courses available at Montana Tech with our students' future careers. The 2022-2023 team members study civil engineering, construction management, civil engineering technology, and occupational safety and health.
Associated General Contractors (AGC) Club Advisor, Sonya Rosenthal, wants to recognize the work that these students gave during their weekends and evenings to prepare for the competition. All three teams were solid competitors, represented the school well, and excited industry recruiters with our graduates.
"Each student committed their time and energy to perform well and to have fun in the process. This experience gives each of them an extra edge in their career," Rosenthal said.
The AGC Club at Montana Tech is open to all students in any major interested in learning about the Construction Industry. The teams include a mix of students in two-year and four-year programs from Montana Tech's North and South campuses, a unique strategy that has strengthened the teams.
Photo:
Front row L-R:  Andy Anderson, Willie Anderson, Brandon Quinn, Cody Gagnon
Second Row  L-R:  Sonya Rosenthal, Bill Ryan, Bret Robertson
Not Shown:  Chip Anderson, Beau Drivdahl, Ashley Patera