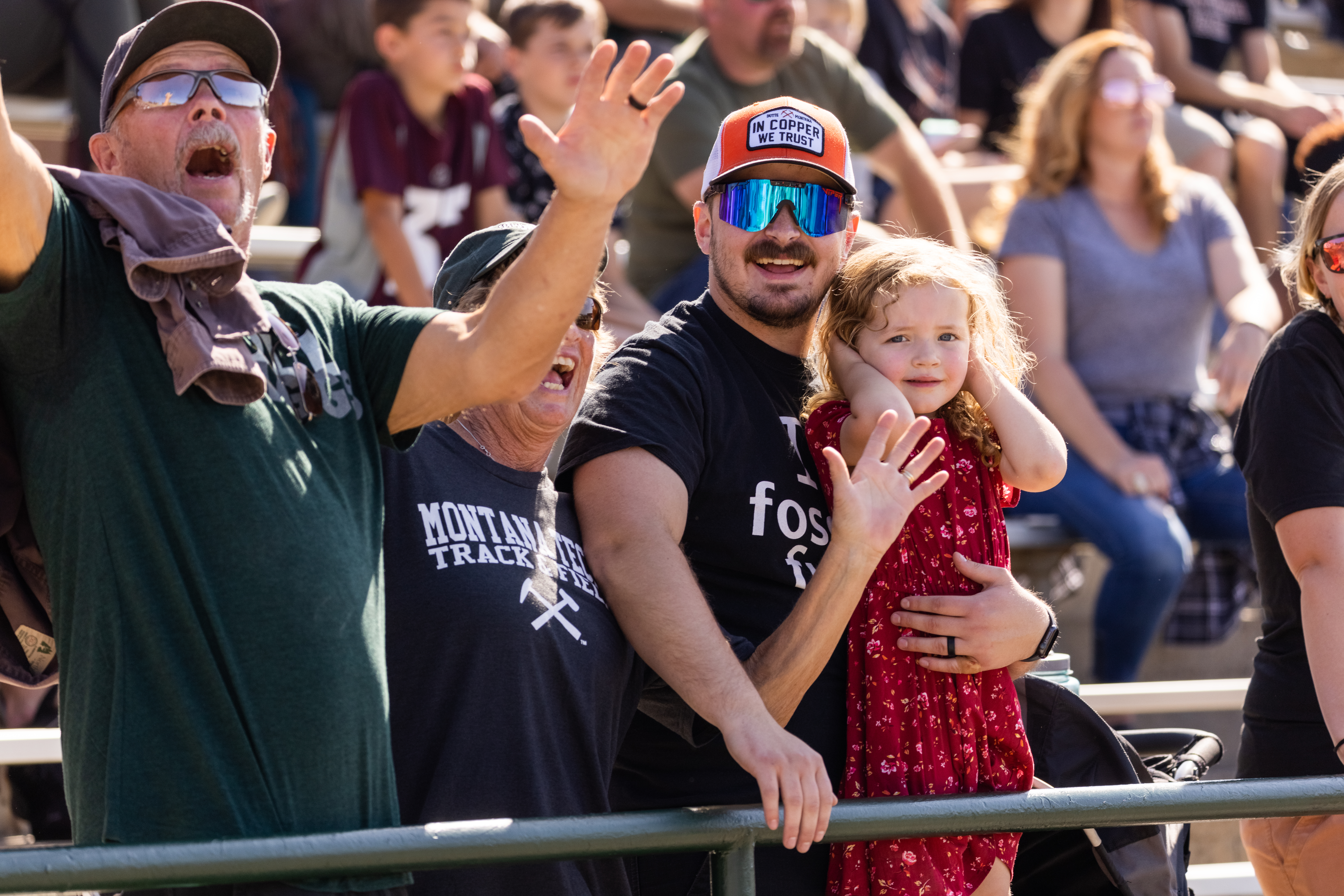 We are excited to invite new and returning parents to campus for this fun-filled weekend featuring quality time with your student and exciting adventures in beautiful Butte, America. We do hope you will join us!
Dates and activities for Family Weekend 2023 are TBD. 
Before You Visit: 
Make reservations for your accommodations before they fill up! See listings below.
Use the exclusive family weekend discount coupon found on your Family Weekend Bingo card to purchase awesome Oredigger gear in the campus store.
The Mineral Museum, located right on campus, is full of the finest examples of rock and mineral occurrences from Montana, the world, and even outer space on display, the Mineral Museum is open for you to enjoy at no cost. Thanks to donations and public support, the museum now holds 13,000 specimens (1,000 that we display), a gift shop, and several exhibits that describe Montana's geology, earthquake activity, and local mining history. Find the Mineral Museum located on the second floor of our Museum Building.
Spend a day exploring an actual mine yard!
The World Museum of Mining is one of the few museums in the world located on an actual mine yard, the Orphan Girl Mine, just a few feet from Montana Tech's campus. With 50 exhibit buildings, countless artifacts, and 66 primary exhibits in the mine yard, you can spend from a couple of hours to an entire day lost in the unfolding story. By walking the streets of Hell Roarin' Gulch and venturing to the depths of the Orphan Girl Mine, you can almost see their blackened faces and hear their exhausted sighs at the conclusion of the workday.