Why Study Pre-Law at Montana Tech? 
Montana Tech gives students a strong undergraduate foundation that molds them ino excellent candidates for law schools. Our dedicated faculty and staff will help you carefully tailor a plan of study, internship, and experience that will help make you a top candidate for law schools. 
Excellent Facilities
At Montana Tech you'll have have access to state-of-the art facilities. Whether you opt to focus your time in Montana Tech Nanotechnology Laboratory, the nation's only on-campus underground mine, or the blue-ribbon trout streams that our ecology students experiment in, you'll have access to the best equipment. 
Hands-on Learning
Through hands-on learning experiences, such as class projects, case studies, simulations, and a senior capstone project, you'll learn to apply concepts to real-world situations. Your faculty mentors will also help connect you to high-quality, hands-on internships with companies or law firms of interest to you.
Spectacular Location
Beyond having access to law internships and job opportunities, Montana Tech's location in Butte, Montana, provides you with endless outdoor opportunities, including hiking, biking, skiing, and fishing. Historic Butte also offers a vibrant art scene, with galleries, music venues, festivals, and theaters.
Study and have fun too
Expand your pre-law education by getting involved in student activities and clubs right on the Montana Tech campus. Take a break from your studies to hike hundreds of miles of maintained trails, including the Continental Divide Trail, or go mountain biking, fly-fishing, or backcountry and cross country skiing — all just minutes from campus.
Prepare for the LSAT 
Montana Tech's pre-law advisors will help you create a path to law school, including LSAT preparation and testing, internship participation and more. 
Letters of Recommendation 
Almost all law schools require letters of recommendation. When you attend Montana Tech, 61% of your classes will have less than 20 students. The student-faculty ratio at Montana Tech is 14:1. That means your professors will know you by name. They' will know your interests and help you reach your specific goals. Our faculty has a reputation for writing excellent letters of recommendation because we know our students. 

Engaged Faculty with Experience


Build a resume that stands out
Join our student clubs and government. 
Is Pre-Law a Major? 
Pre-law is not a major, it is a focus area that helps undergraduates tailor their studies. 
Admission to a school of law does not require any formal course of study or any specific degree, although a Bachelor's degree is required for entrance to all accredited law schools. Since most law schools have specific entrance requirements, students planning to pursue a law degree should consult with the pre-law advisor. Information about preparation for law school is available in an annual publication, "Pre-Law Handbook," prepared by the Association of American Law Schools and the Law School Admission Test Council, Educational Testing Service, Box 994, Princeton, New Jersey 08540. Information about the Law School Admission Test, which is required by almost all law schools, can also be obtained from this address.
The Association of American Law Schools sets forth the following objectives for pre-law education:
* Education for comprehension and expression in words.
* Education for critical understanding of human institutions and values.
* Education for creative power in thinking.
With careful selection of electives, any degree program at Montana Tech can meet the above objectives and serve as preparation for law school.
What Kinds of Jobs Do Attorneys Get?
Attorneys work in government, the court system, in private and corporate law firms, and in academia. Focus areas can include corporate, environmental, natural resource, civil rights, criminal, education, employment and labor, family and juvenile, healthcare, immigration, intellectual property, international, municipal, securities, sports and entertainment and taxation. 

$127,990 Median Annual Salary
For Lawyers, 2021

10% Projected Job Growth
For attorneys, 2021-2031, faster than most careers 

40.8%
Median acceptance rate to all law schools, according to American Bar Association, 2021
Although my career path has diverged from my engineering degree at Montana Tech, the foundation provided by a degree from Montana Tech prepared me very well. Serving many years on the Board of Directors of the Montana Tech Foundation afforded me the opportunity to remain connected to this wonderful university. The dedication of the staff and faculty, and the generosity of alumni and friends of Montana Tech are truly amazing.

Dan Manson, J.D. , Town Pump Chief Legal Counsel and '22 Distinguished Alumni Award Recipient

B.S. '92 Environmental Engineering, University of Montana, J.D., '96, LL.M. Taxation University of Washington '06
Explore Classes in Pre-Law 
Our catalog includes classes that focus on law in the fields business, health care, oil and gas, property and probate, environmental concerns, mine and natural resource development, and more. 
Learn more about Pre-Law at Montana Tech
School of Mines & Engineering
Want engineering to be your undergraduate foundation for law school? Explore other programs in engineering and related fields.
College of Letters and Sciences
Do you want your undergraduate experience to include biology, chemistry, mathematics or other sciences? This is the place to inquire.
Law School Admissions Council
This great resource for law students reminds you to sign up for the LSATS and is home to an incredible amount of data about admissions trends.
Related Programs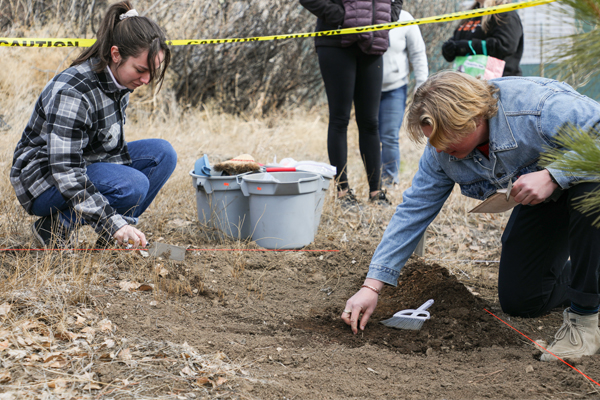 Interdisciplinary Arts and Sciences
The IAS Core curriculum stresses oral and written communication, quantitative and scientific analysis, ethical problem solving, and critical thinking.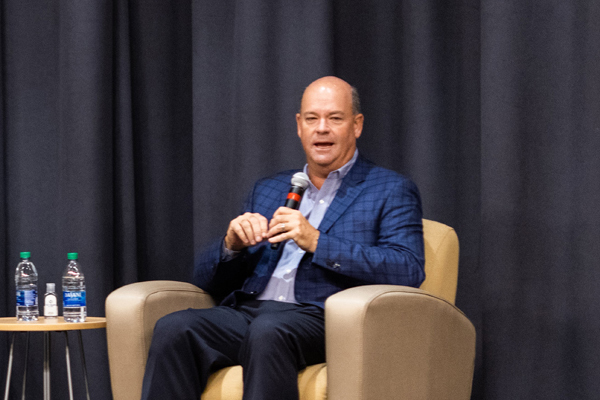 Business
Business majors have the opportunity to explore business and taxation law, as well as oil, gas, property, probate and natural resource law, if they chose to also pursue a petroleum landman certificate.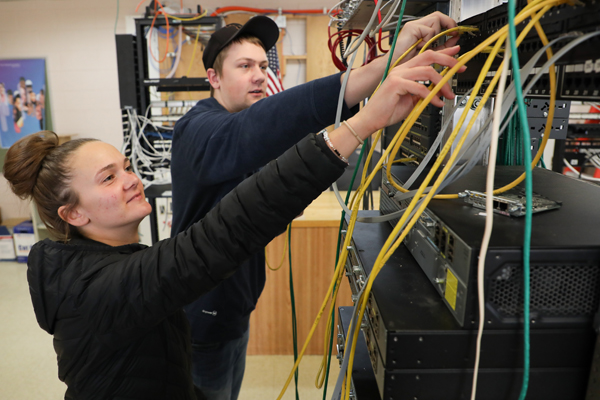 Cybersecurity
Want a great career to fall back on in case law doesn't work out? You'll learn to design, develop, secure, and support computer networks through a cybersecurity degree that's rooted in information technology.
Connect with us.
We can answer your questions and help you get started.
Samm Cox, J.D.
Assistant Professor
(406) 496-4820
scox@mtech.edu