Environmental Engineering, M.S.
Broad, student-focused graduate curriculum includes research opportunities in pollution prevention, sustainability, water and air quality, waste water treatment, and land and soil restoration.
Why Study Environmental Engineering at Montana Tech?
This rapidly growing interdisciplinary field allows students to pursue their area of environmental interest. Generally research projects at Montana Tech relate to the environmental challenges facing the minerals industry. However, the research results and coursework have general application to the solution of environmental engineering problems worldwide.
You'll benefit from an 11:1 student-to-faculty ratio and an extraordinary hands-on learning environment. These experiences have helped Montana Tech environmental engineering students go on to win multiple local and national awards for their research and innovative solutions.
State-of-the-Art Labs & Equipment
Obtain the advanced knowledge and skills necessary to operate sophisticated instruments through an environmental engineering degree program that uses state-of-the-art analytical, laboratory, and field equipment. You'll have access to instruments in your environmental lab courses and opportunities to assist faculty on innovative research projects, such as developing living membranes for water quality improvement.
Gain Work Experience
Environmental Engineering graduate students at Montana Tech generally have the opportunity to obtain work experience prior to graduation. Companies such as Phelps Dodge, Kennecott, Marathon Oil, ARCO, EG&G Idaho, Carter Mining, Envirocon, Special Resource Management, and others hire our students during the summer. In these jobs, students work with professionals in challenging and stimulating situations while following an individualized course of study.
Outstanding Location
Experience and perform environmental engineering tasks, such as water quality measurements and treatments, soil erosion studies, reclamation and restoration project implementation, sediment transport modeling, toxic metal migration prediction and its impact, and air quality monitoring and impact studies. You'll also have countless opportunities to enjoy Montana's great outdoors both in and around Butte as well as across the state.
Study Environmental Engineering and Have Fun Too
Get involved in various clubs and organizations on campus, such as the Environmental Engineers of Montana Tech or Engineers Without Borders. Ski at nearby resorts or in the backcountry. Enjoy southwest Montana's hot springs. Hike the Great Divide and other trails. Fish in pristine mountain streams.
Research Funded by Leading Agencies
Our professors are some of the best. Their current and past research projects have been granted competitive research awards from national agencies like the National Science Foundation and Army Research Laboratory.
Thesis and Non-thesis Options
Option A: Thesis
A research thesis is required. A program of courses is required and is established in consultation among the student, the major advisor, and the graduate committee. Depending upon the student's background, deficiency courses in sciences or engineering may be required as part of the graduate program.
Option B: Non-Thesis
The M.S. non-thesis candidates must complete a total of 36 credits. This includes two credits of graduate seminar, one writing seminar, and three credits of special topics/project. The specifics of the thirty credits of course work will be determined by the student's graduate committee based on the student's educational goals. The student must complete all thirty credits of course work satisfactorily to earn the degree. The student must also pass an oral and a comprehensive examination.
Admissions Requirements
Admission generally requires a B.S. in an engineering field. Regular admission into the M.S. program requires a 3.0 or higher GPA in the undergraduate engineering program. Provisional admission into the M.S. program will be considered on an individual basis. Students from science backgrounds are also encouraged to apply with the understanding that a background "engineering core" will become part of the overall graduate program.


National Competitions, Professional Networking
What is Environmental Engineering?
Environmental engineering encompasses engineering, mathematics, biology, chemistry, and geology. Environmental engineers understand, address, and develop solutions to complex environmental problems, such as climate change, global warming, disaster preparation and remediation, air and water pollution, source water protection, hazardous waste, and environmental legislation, regulation, and policy development.
Wh

at Kinds of Jobs Do Environmental Engineers Do? 
Career opportunities for graduates in Environmental Engineering are expanding rapidly. National concerns such as cleanup and disposal of hazardous wastes, air toxins, indoor air quality, ground water contamination, and reclamation of disturbed lands are contributing to the growth in environmental engineering careers. Past placement of graduates has been 100 percent.
The Montana Tech Environmental Engineering Program was a great fit for me. It provided a broad look into all facets of the environmental industry and provided me with the tools to succeed on any path I chose. As a business owner, I hire as many Montana Tech graduates as I can because they are ready to hit the ground running. Their work ethic, problem-solving ability, and willingness to learn make them a great investment in our company's future.

Josh Vincent, BS Environmental Engineering, 1997

Founding Partner & Principal Engineer, Water & Environmental Technologies, Inc.
Explore Classes & Research in Environmental Engineering
There are opportunities for graduate research in the areas of air, water quality and pollution control; hazardous waste minimization, treatment, and control; and waste cleanup. Specific areas of current research include the water chemistry of heavy metals, and hazardous organics; ground and surface water modeling; air emission inventories; biosorption of heavy metals; wetland research, land reclamation, atmospheric diffusion processes; and cleanup of "RCRA" and "Superfund" sites.
Learn More About Environmental Engineering
Catalog Details
Get semester-by-semester info about Masters of Science- Environmental Engineering courses.
Mines and Engineering
Explore other programs in the School of Mines and Engineering.
Related Programs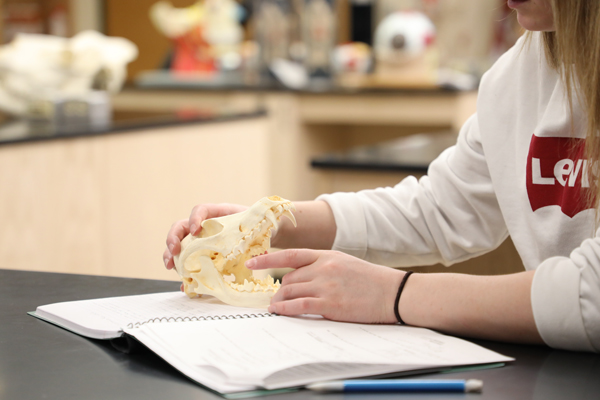 Biological Sciences, B.S.
Coursework focuses on evolution, ecology, genetics, and cellular and molecular biology.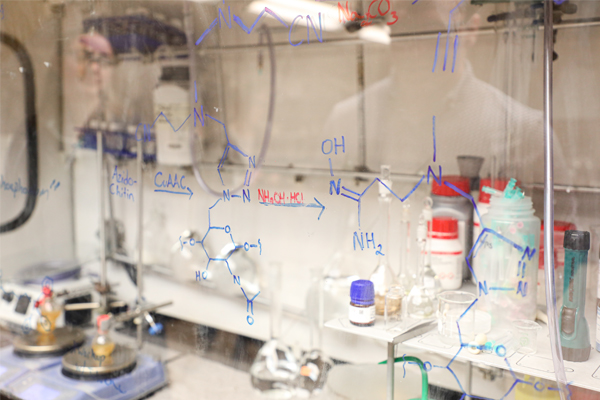 Chemistry, B.S.
Areas of specialization include Biochemistry, Environmental Chemistry, and a Professional track.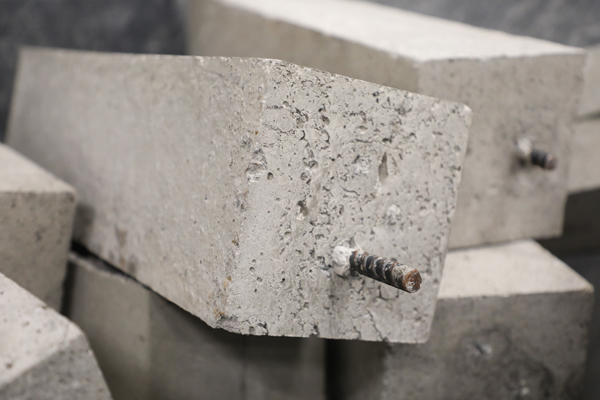 Civil Engineering, M.Eng.
Civil engineering involves the design, construction, and maintenance of the physical and naturally built environment. 
Connect with us.
We can answer your questions and help you get started.
Dr. Kumar Ganesan
Professor/ Department Head
kganesan@mtech.edu
(406) 496-4239