Lee Richards - Department of Petroleum Engineering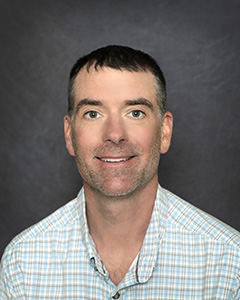 Assistant Professor
Petroleum Engineering
NRB 351
Phone: 406-496-4479
Email Lee Richards
Biography
I received a B.S. in Chemical Engineering from Washington State University in 2001 and a Ph.D. from Montana State University in 2006. After graduating I went to work for Halliburton Energy Services and eventually for BP. For 10 years, I worked nearly exclusively in the field, mostly in drilling related positions.
I currently live in Bozeman with my wife and 2 dogs. I enjoy hunting, fishing, snow skiing and shotgun sports.
Research Interests
My research interests include remediation of wellsite waste material. Microbiological interactions in drilling muds and associated waste material. I am also interested in cuttings transport in extended reach wellbores and optimization of drilling rig mobility.
Research Categories
water
environmental
extraction
sustainability
innovation engineering
Non-Research Academic Interests
Advisor for Montana Tech Student SPE student chapter.
Advisor for Montana Tech Petrobowl Club.
Advisor for Montana Tech Shotgun Shotgun Sports Club.
Career in Brief
Assistant Professor, Petroleum Engineering, Montana Tech, August 2015 – Present
Consulting Engineer, Richards Engineering, November 2016-Present
Assistant Subsea Supervisor, BP America, October 2014 – Present
Well Site Leader of the Future, BP America, April 2013 – October 2014
Drilling Fluids Engineer, Halliburton Energy Services: Baroid Division, Wyoming, North Dakota, 2006-2013
Courses Taught
PET 301 Introduction to Drilling Engineering
PET 401 Advanced Drilling Engineering
PET 463 Well Control for Drilling Engineers
PET 501 Advanced Drilling Fluids
EGEN 101 Laboratory