Montana Tech Nursing Nationally Recognized
05/09/2019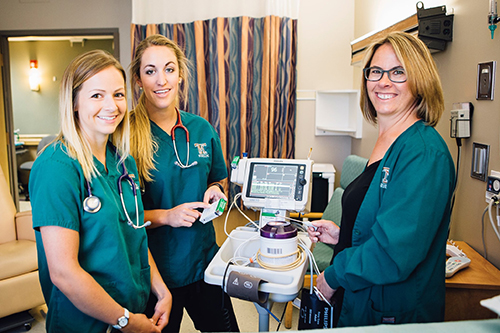 Study.com has published its 2019 ranking for the top nursing schools in the country. The list includes Montana Tech in the number 38 spot. Montana Tech's nursing program is the only Montana university to make the list.
Study.com has combed through hundreds of colleges and universities, closely examining data from the Department of Education such as tuition costs, retention rates and graduation stats to create a conclusive list of the top 50 nursing schools in the United States. In creating the list, Study.com considered important aspects such as nursing degree and certificate options, lab and clinical opportunities, nursing exam pass rates, and student organizations.
"We are delighted to receive this national recognition," noted Karen VanDaveer, Montana Tech Director of Nursing. "It supports our goal of providing quality nursing education and improving health care for our community, state and beyond."
According to Study.com, Montana Tech was selected based on academics and career resources for nursing students, the quality of education, and faculty.
Montana Tech is one of only two public universities in the state to offer a pre-licensure bachelor of science in Nursing degree. The Montana Tech Nursing Program offers a bachelor of Science in Nursing Pre-Licensure/Four Year and a bachelor of science in Nursing Post-Licensure Completion. The Montana Tech's nursing department graduated continuously receive a 100% pass rate on the NCLEX-RN examination and enjoy a 100% placement rate.
For more information, please visit https://www.mtech.edu/clsps/nursing/.