Montana Tech Announces Distinguished Alumni Awardees
05/02/2019
Montana Tech will honor four alumni with the Distinguished Alumni Award at the university's 119th commencement ceremony on Saturday, May 4, 2019. This year's awardees are: Skye Callantine, Keith MacPhail, John McCarthy, and Robert Morris.
"I am always impressed with our distinguished alumni awardees, in particular this year's extraordinary alumni," explained Joe McClafferty, Vice Chancellor for Advancement and University Relations. "I learn some much by listening and noticing the commonalities they all possess. They seize opportunity, they stay curious and they never stop competing to be the best. Congratulations to Skye, Keith, Jack and Bob. We are so proud of all impacts and accomplishments you are achieving in the world."
The Distinguished Alumni Award is presented to alumni of Montana Tech, who established a professional career of at least 20 years, of which five years have been in a responsible capacity, and who has either contributed in an outstanding manner to the furtherance of his or her profession and/or has been an outstanding contributor to Montana Tech.
ABOUT THE RECIPIENTS: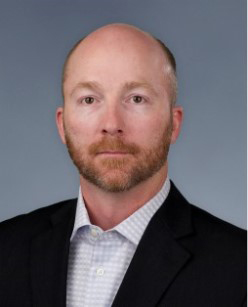 Skye Callantine '98
B.S. Geophysical Engineering
Skye founded Felix Energy in 2013 and serves as the company's President and Chief Executive Officer. Under his leadership, Felix has built and sold numerous assets consisting of upstream projects, midstream assets and mineral interests in Texas and Oklahoma. Felix is headquartered in Denver and currently operates significant upstream and midstream assets in West Texas. In addition, Skye founded Fortis Minerals in 2016 and serves as the company's Chairman of the Board. Fortis is one of the largest private companies in oil & gas minerals and royalties in the United States. Prior to founding Felix and Fortis, Skye worked for Chesapeake Energy, where he led the building of large-scale projects in Texas and Louisiana. Skye started his career with ConocoPhillips and served in numerous technical and leadership roles in exploration and production in North America, South America and Asia.
Raised in Belgrade, Montana, Skye enlisted in the U.S. Air Force after graduating high school. After serving the term of his enlistment, Skye returned to Montana to attend Montana Tech. He completed his B.S. degree in Geophysical Engineering in 1997 and left Montana again to join ConocoPhillips in Oklahoma. Skye earned his MBA at Oklahoma State University while working on international exploration at ConocoPhillips. His career at ConocoPhillips took him around the world including living in China and Venezuela.
Skye and his wife, Kambria, met in Belgrade in high school and have been married for 26 years. Skye's sister and brother-in-law are both graduates of Montana Tech. Skye serves on the board of the Montana Tech Foundation. He and Kambria are avid supporters of the university.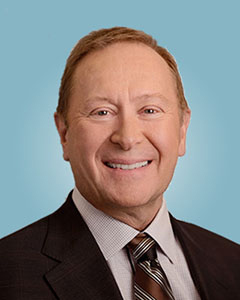 Keith MacPhail '84
B.S. Petroleum Engineering
Keith MacPhail is Chairman of Bonavista Energy Corporation and Chairman of NuVista Energy Ltd., both of which are publicly traded oil and gas companies. He also serves on the board of directors of Cenovus Energy and one other private company.
Mr. MacPhail was Executive Chairman of Bonavista Energy from 2012 to 2018, Chairman and Chief Executive Officer from 2008 to 2012 and President and Chief Executive Officer from 1997 to 2008. Prior to joining Bonavista, Mr. MacPhail held progressively more responsible positions with Canadian Natural Resources Limited, a publicly traded oil and gas company, where he ultimately served as Executive Vice-President and Chief Operating Officer. He also served as Production Manager at Poco Petroleums Ltd.
Mr. MacPhail holds a Bachelor of Science (Honours) degree in Petroleum Engineering from the Montana College of Mineral Science and is a member of the Association of Professional Engineers and Geoscientists of Alberta.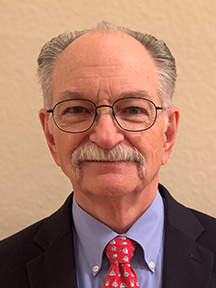 John McCarthy '73
B.S. Petroleum Engineering
John M. (Jack) McCarthy retired from Hunt Oil Company as an Officer and Senior Vice President Drilling in 2015. Over his 42-year career, he managed engineering projects and drilling operations in 18 states and 20 countries. Jack is a Butte kid. He attended St. Pat's grade school and graduated with the last class from Boys Central High School in 1969. He earned his B.S. in Petroleum Engineering from Montana Tech in 1973. Jack and his bride of 46 years, Leah (Kump), a Butte girl, have three children and six grandchildren, and currently make their home in McKinney, Texas.
Following graduation, Jack joined ARCO in Anchorage, Alaska, and progressed through engineering assignments in Cook Inlet operations and Prudhoe Bay Field development. In 1976, he joined Husky Oil, NPR Operations, Inc., as Sr. Drilling Engineer, and was appointed Drilling Manager in 1978, responsible for remote air supported year-round exploratory drilling operations on the National Petroleum Reserve in Alaska.
Rejoining ARCO in late 1979, he served as District Drilling Engineer and District Drilling Superintendent for the Rocky Mountain District in Denver, Colorado managing 20-25 rigs in exploration and development drilling. In 1985, he transferred to Midland, Texas as District Production Superintendent to manage the newly consolidated Central District, and strategic divestiture of 2900 operated wells and facilities. Returning to Alaska in 1988 as Prudhoe Bay Maintenance Manager, he focused on safety and managed the consolidation of the Maintenance and Operations Departments. Promoted to Prudhoe Bay Operations Manager, he emphasized safely while maximizing oil production during major facility expansion and integration projects in excess of $1.5 Billion. In 1992, he was promoted to ARCO International Drilling Manager in Plano, Texas providing headquarters liaison and technical leadership for delivery of safe, cost effective worldwide drilling operations onshore and offshore, through ARCO subsidiaries in China, the United Kingdom, Dubai, and Indonesia. He directly managed New Ventures drilling programs in Ecuador, Yemen, Algeria, and Egypt, and offshore New Zealand, Tunisia, and Qatar.
In 1996, Jack formed an international consulting business, Petroleum Operations Advisors. He provided clients with many diverse engineering and management services including drilling optimization assessments in South Africa, conceptional geothermal engineering in Indonesia, facility engineering and maintenance management in Alaska, managed pressure drilling feasibility in Alaska, field SIMOPS and new facility integration in Venezuela.
Joining Hunt Oil Company in Dallas in 2000, he managed drilling operations in Yemen, and served as country manager for a semi-submersible project in Ghana. In mid-2001 he was assigned as Hunt's technical liaison for Camisea Field Development in Peru. In 2003, Jack was assigned as Hunt Oil Company Drilling Manager providing leadership for Hunt's worldwide drilling operations. He was appointed an Officer and Vice President in 2006, and Senior Vice President in 2013. Hunt's scope of drilling operations included land, inland waters, and offshore operations across the US, and International exploration operations in Oman, remote helicopter operations in Peru, and exploration and development in the Kurdish Region of Iraq, and Romania. Offshore operations included semi-submersible projects offshore NW Australia, and deepwater drillship operations offshore Togo and Benin.
Throughout his career Jack has been a member of the Society of Petroleum Engineers, the American Association of Drilling Contractors, and Theta Tau Professional Engineering Fraternity. Jack held numerous certifications in safety and environmental management, incident investigation, and as ICS Incident Commander – Oil Spill Response.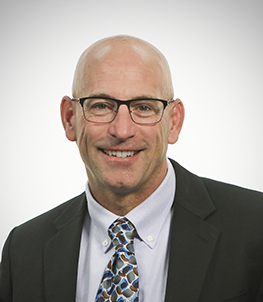 Robert Morris '84, '91
B.S. Geophysical Engineering
M.S. Engineering Science
Bob Morris is the chief engineering services officer at Schweitzer Engineering Laboratories (SEL), where he leads and directs the Engineering Services global organization.
Morris received his B.S. in geophysical engineering and M.S. in engineering science from Montana Tech. He worked for Montana Power Company in substation and generation plant automation from 1987 to 1991.
In 1991, Morris joined SEL and has held multiple positions of increasing responsibility in the leadership of product design, development, marketing, and support. He has extensive experience designing, testing, and commissioning electric power system protection and control devices and systems. Morris is an expert in defining and improving engineering quality procedures and measures across multidiscipline project teams and has a track record for building successful engineering organizations and business units.
Morris received his E.I.T. registration in Montana in 1991. He is a member of the Institute of Electrical and Electronics Engineers (IEEE) and serves on the advisory boards for the University of Idaho College of Engineering and Montana Tech Electrical Engineering. He was newly appointed as a member on the Montana Tech Foundation board of directors. Morris served 9 years as a president on the board of directors for the Palouse Discovery Science Center. He is named on eight U.S. patents.
For more information, please contact Amanda Badovinac at 406-496-4828 or abadovinac@mtech.edu.