DR. BRIAN KUKAY AUTHORS A CHAPTER IN POPULAR BOOK
12/03/2014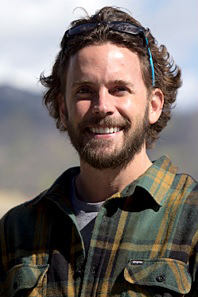 Dr. Brian Kukay, Associate Professor in Montana Tech's General Engineering Department, authors a chapter in a popular book, titled Wood and Timber Condition Assessment Manual.
Dr. Kukay spent much of his time during the past year working on the chapter. According to Bob Ross, the book's primary author, "This is the Second edition of a popular book used around the world. It focuses on the basics of inspection of wood structures and buildings. Brian's chapter (Post Fire Assessment of Wood) was prepared by Brian and Robert White (USDA Forest Products Laboratory)."
The foreword from the book is shown below:
Since it was first published in 2004, the Wood and Timber Condition Assessment Manual has become an extremely valuable resource for wood design professionals. Dr. Ross and his team continue to be leading experts in this field and are the "go-to source" for information regarding condition assessment. To my knowledge, there is no other source for the type of information found here.
This update from the first edition contains significant new information, including the latest assessment techniques and technology and a new chapter on estimation of allowable properties for in-service wood. Other chapters were updated, and example assessment and summary reports remain as practical resources.

Many thanks to Dr. Ross and his team for persisting with this topic and providing valuable tools and guidance.
John "Buddy" Showalter, P.E.
Vice President, Technology Transfer
American Wood Council
For more information, please contact Dr. Kukay at 406-496-4517.