Highlands College
Trades and Technical
Welding Technology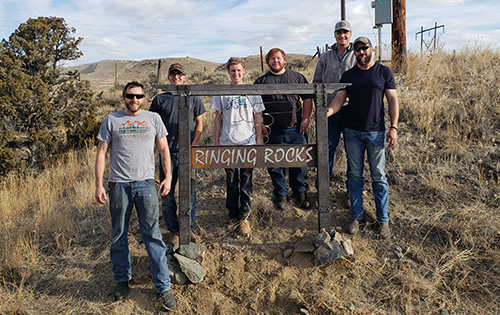 Welding is a high-tech industry that can take you all over the world.
From ladders to aircraft carriers, from NASCAR to national defense, and from the laboratory to sales and repair, the varied welding industry impacts virtually every industry.
Welding technology is also rapidly advancing, creating many new exciting opportunities in the workplace. New ways are being developed to bond similar materials and new alloys and other new technologies and techniques all point to an increasing need for highly trained and skilled workers.
Students of the CAS in Welding Technology will learn the skills needed to pass the National Center for Construction Education & Research certification. The program structure allows students to complete the required 41 credits by attending both a fall and spring semester and enter the workforce with a valuable and legitimate college credential in the quickest time possible.
Program
The two-semester Welding Technology Certificate of Applied Science program at Highlands College includes:
Blueprint reading & welding symbols
Shielded metal arc welding
Gas metal arc welding
Flux core arc welding
Applied Metallurgy
Gas tungsten arc welding
Design and Fabrication
Tuition
Please visit the Highlands College admissions page for current tuition information.