Montana Tech, Highlands College
Message from the Dean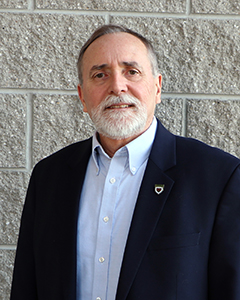 Welcome to Highlands College of Montana Tech. A comprehensive two-year college embedded within a highly recognized university consistently ranked among the best public institutions in the nation. Our mission is multidimensional, but very rewarding: (1) prepare graduates for the regional workforce of the 21st century by providing hands-on career technical certificates and applied associate degrees; (2) provide students with high-quality, affordable, lower division university transfer education that will meet the academic requirements of receiving universities; (3) assist learners with developmental and adult basic and lifelong learning education; and (4) community development. 
Highlands College provides a small campus atmosphere that is student-centered and industry driven. Our faculty are some of the best in the region bridging classroom teaching to real-world application. Our dedicated staff are here to assist you in reaching your goals whether it's taking a few classes, pursuing professional certificates, or obtaining academic degrees. Highlands wants to be your first choice for college. Furthermore, at Highlands you will be paying a lower tuition cost that will minimize your college debt, which puts you on the smart track for attending college. Let us assist you with starting, enhancing, or changing your future career path. We are committed to your success.
Come and see what Highlands has to offer and see for yourself why success starts at Highlands.
Dr. Dave Gurchiek
David Gurchiek, Ph.D.
Dean, Highlands College
406-496-3714