Graduate School, Project Engineering and Management (MPEM)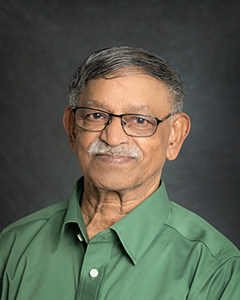 Dr. Kumar Ganesan
Phone:  406-496-4239
Location: S&E 316B
Several companies, in collaboration with Montana Tech, initiated the Master's in Project Engineering and Management (MPEM) program to satisfy their expanding needs. The MPEM curriculum is designed to provide the tools necessary to become an efficient project manager. Today's competitive market seeks professionals who handle multiple tasks effectively while working with clients and associates to become more profitable. Working professionals now have an opportunity to earn their masters degree without disrupting their work or without leaving home. Our outstanding faculty members have extensive experience and it comes from many different disciplines to expand on the skills of project management. The courses are hosted online by Moodle. Take advantage of this opportunity and become a more effective project manager.
Designed to give working professionals an opportunity to enhance their technical and management skills with minimum disruption to their workday, MPEM is offered online with a final in-person presentation. This allows graduate students to coordinate their studies with their professional and personal demands. MPEM enhances management skills of practicing engineers and scientists. These skills will help you get that promotion as "manager" or "supervisor" and get the recognition you deserve.
Whether at work, in the field, or at home, this internet-based program allows you to work at your own convenience.
Curriculum and Course Descriptions
This 30 credit, non-thesis degree focuses on technical management. Offered fall, spring, and summer semesters, the curriculum includes six core courses and four technical elective courses.
Upcoming Classes for MPEM (Tentative)
Spring 2021 
MPEM 5010 - Entrepreneurship and Econ Feasibility –Tim Kober
MPEM 5100 - Pollution Prevention – Dr. Ryan Dupont and Dr. Lou Theodore